Welford National Park – Remote Camping On The Barcoo River

Love Secluded Camping? Go Here…
It's pretty safe to say Welford National Park is a fair way from anywhere. Located about 120km ENE of Windorah and 250km WSW of Blackall in Western Queensland, Welford NP is remote.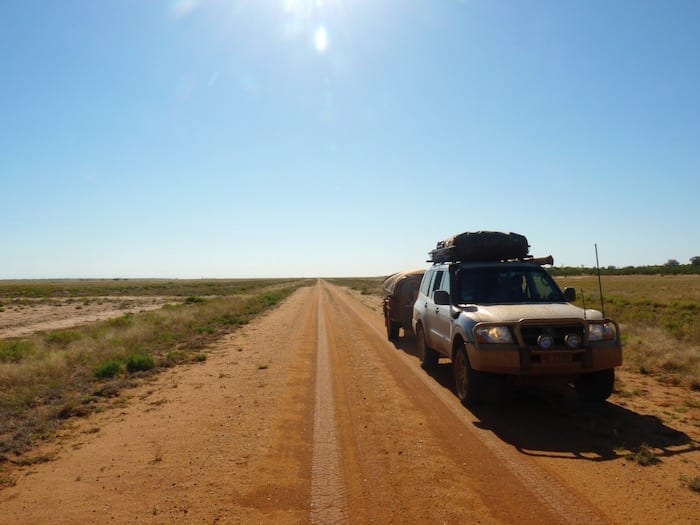 Originally Welford Station, the National Park covers about 124,000 ha (310,000 acres). The Barcoo River forms the Southern boundary and this was to be our destination.
---
---
Coming in from Blackall, we passed through Emmet. With a population of two, Emmet's a pretty quiet place. It was originally a busy railway siding, but not any more. Just one house and one store sit exposed to the elements on bare flat ground. It would be pretty warm in summer! An old bloke leant out of the store window, staring at us as we drove past. Maybe he'd never seen a vehicle before…
---
Access this article as a downloadable pdf… and a whole lot more
at our FREE RESOURCES Page!
---
After Emmet, the country changed. We passed rocky ridges that for some reason had been cleared of all scrub. Maybe they were trying to create a new desert.
The land started to slope very gently down towards Barcoo River. Lots of black soil and huge areas of green meant we were on the massive Barcoo floodplain.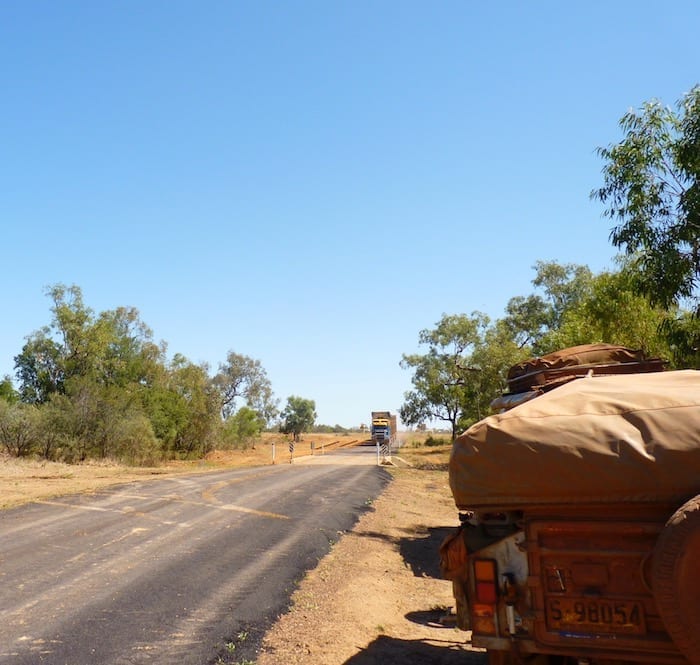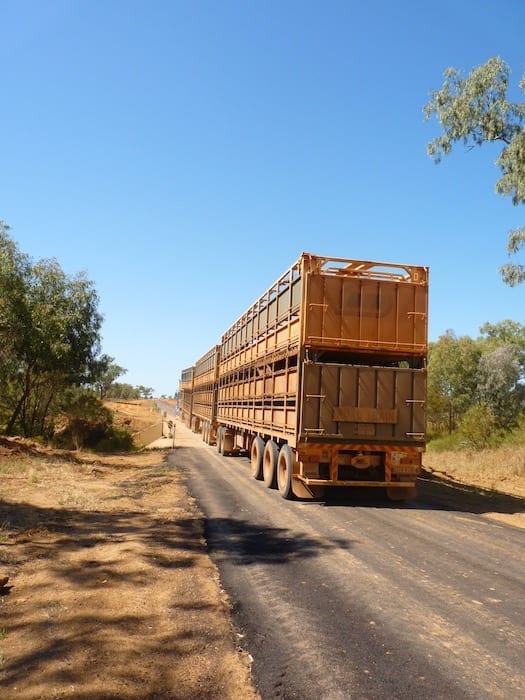 Cattle were grazing knee deep in swamps, munching happily on the Mitchell grass. We drove past Trafalgar Station, crossed the Barcoo River (which was flowing) and turned right to Welford National Park.
---
---
Once in the park, we were welcomed by a small swarm of locusts, the first we had seen since leaving Blackall.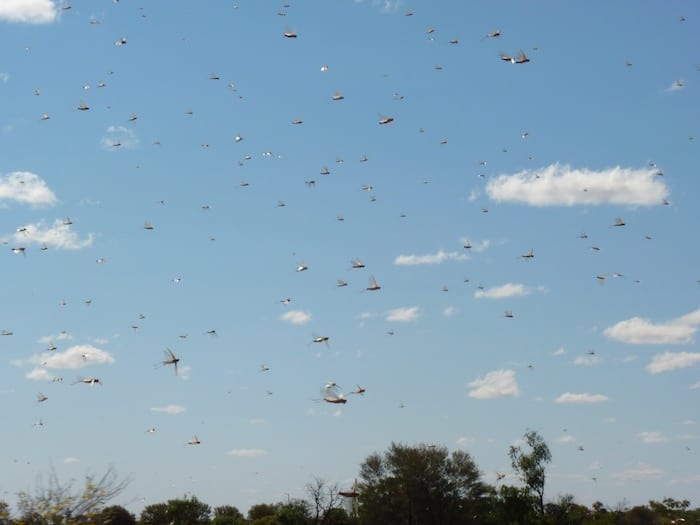 Campfire On The Barcoo
Driving about 10km past Welford homestead leads you to a beautiful campsite on the Barcoo, across the river from Trafalgar Station. What a fantastic spot, so secluded and relaxed.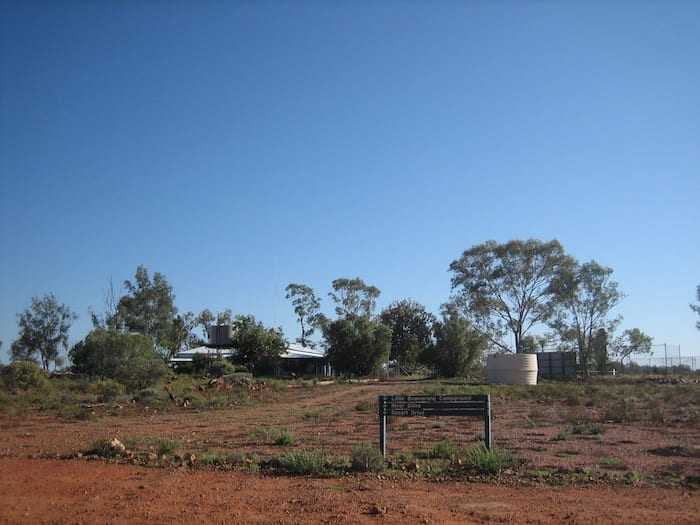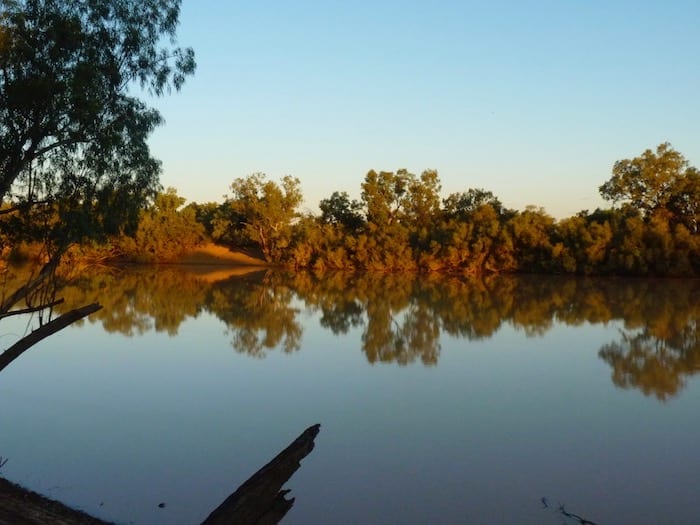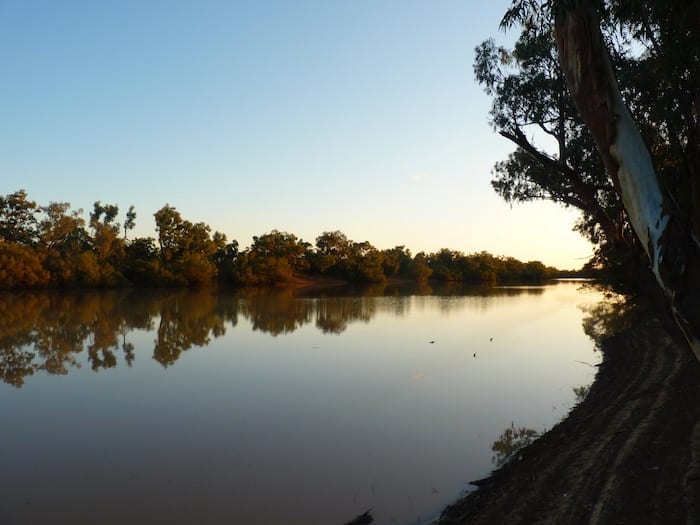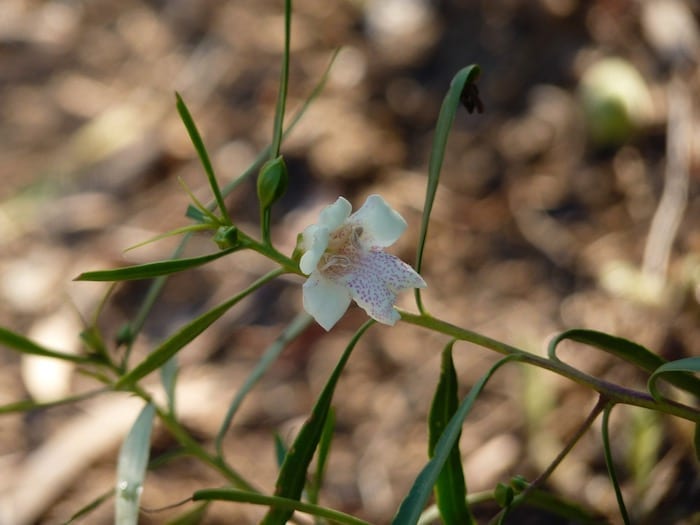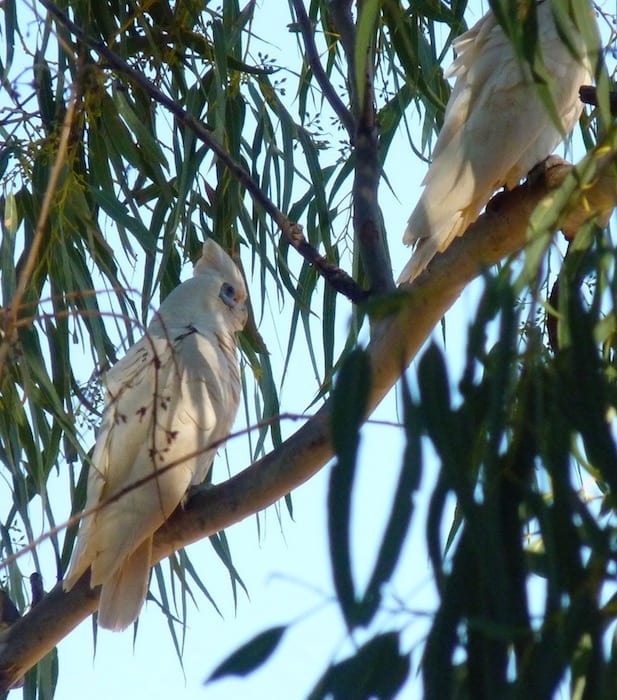 When we visited, the Barcoo was flowing quite strongly – we could actually see it moving! The river had recently been 4 to 5m higher than its present level. No wonder the Barcoo floodplains are covered in rich black soil – the Barcoo has deposited deep layers of silt across the surrounding countryside for thousands of years.
---
---
Fortunately, we were there in campfire season. So a crackling fire topped off an already perfect camping spot. Of course, the marshmallows appeared after dark and the kids (and Mum!) contented themselves with way too many toasted marshmallows!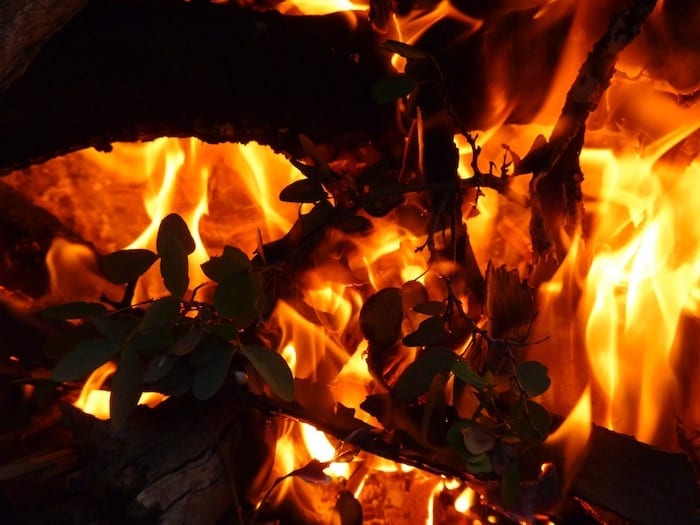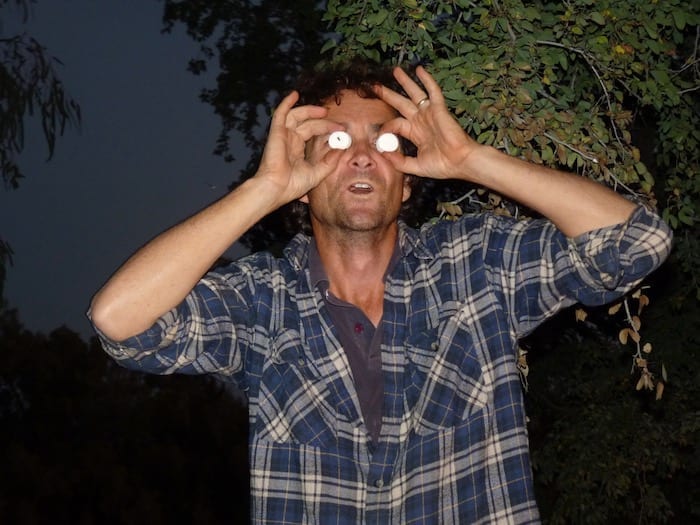 Welford National Park is one of those secret camping spots that you sometimes stumble upon unwittingly. There's so much more to do than just camp on the river. We've added it to our list of places to explore further – I'm sure you will too.


Any questions or comments? Go to the Comments below or join us on Facebook or Twitter.
Any errors or omissions are mine alone.
---
For more great articles on Outback Australia, go here.
---