What's The Road Like From Tibooburra To Innamincka?

You have a few options when travelling from Tibooburra to Innamincka. We chose the "three states in one day" option, a loop up and into Queensland then across to Innamincka. So what's the road like? Well, I hope you like corrugations!
As an aside, we were travelling to Innamincka to see Cooper Creek in flood. If you ever get a chance to do this, jump at the opportunity. It's simply amazing to see.
But first, let's have a look at some of the ways you can travel from Tibooburra to Innamincka.

Which Way Did We Go?
There's a few ways you can travel between Tibooburra and Innamincka.
The first is to head West from Tibooburra to Cameron Corner, then across to the Strezlecki Track, turn right, follow for ages, chuck a left and you're there.
Or you can go West from Tibooburra towards Cameron Corner, don't turn off to Cameron Corner, but continue to the NSW/QLD border. Follow this road through the sand dunes until it hits Moomba Road, turn left, follow until the turnoff to Innamincka on your right.
We chose to drive North from Tibooburra through Warri Gate on the NSW/QLD border, follow for a while, turn left onto Orientos Road, left onto Moomba Road and follow until you turn right to Innamincka.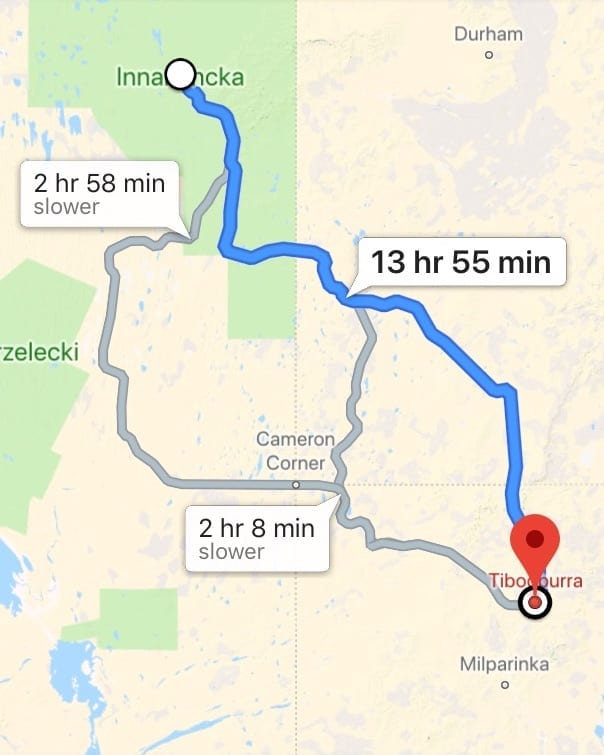 This is a remote road and cuts through some serious sand dune country. You're unlikely to see another vehicle out here. So be careful and be prepared in case you break down.
We had no idea of the extent of oil and gas production out here. You'll see stacks of oil and gas wells, with pipes running everywhere.
---
---

What Are The Roads Like?
Leaving Tibooburra, the road is tar for a short distance. Then it becomes a wide, well maintained dirt road all the way to Warri Gate. So it sort of lives up to its name, Silver City "Highway".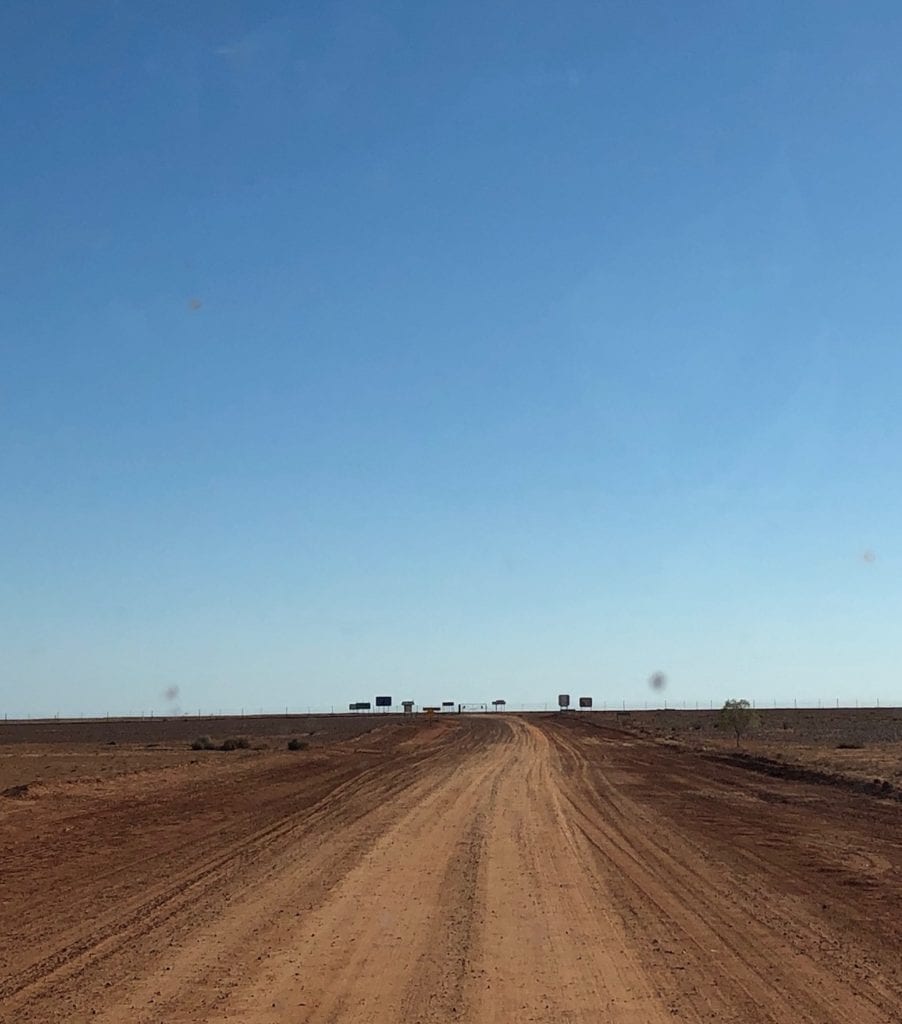 Once you cross the border, those Queenslanders have done a few things. Firstly they've laid down white gravel. Secondly the road becomes Warri Gate Road. After all it wouldn't be right to call it Silver City Highway, that's a name those New South Welshmen use! And thirdly, they've erected a giant signing warning that the speed limit is 50 in built-up areas. I'm thinking this might be bureaucracy gone mad…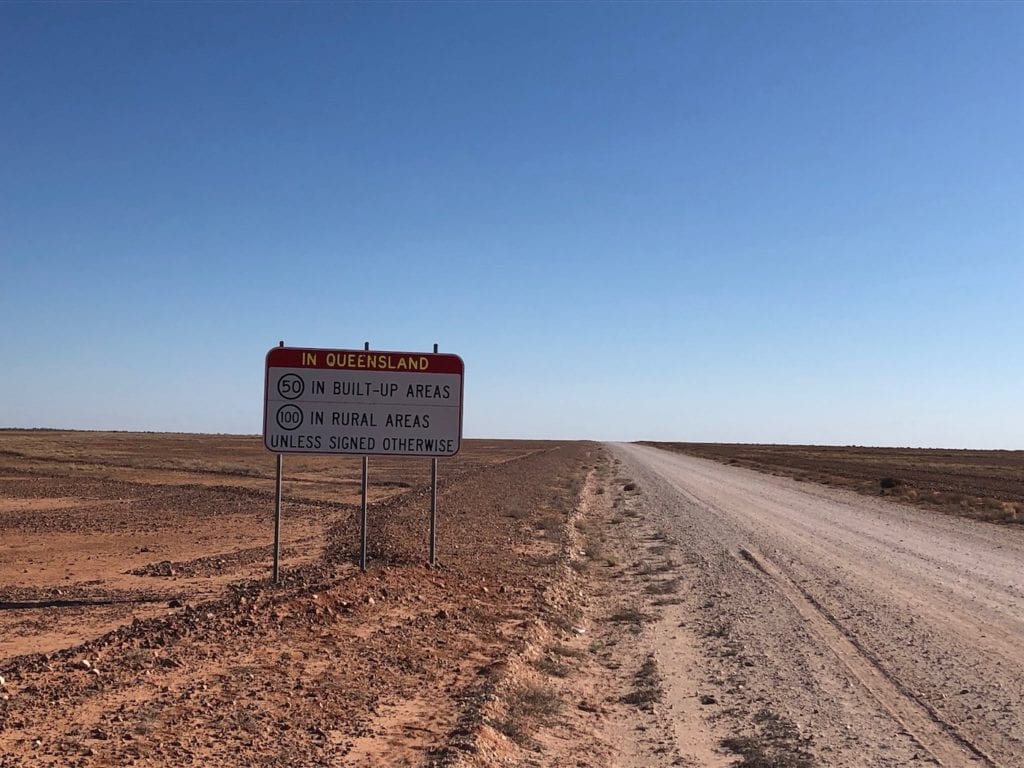 Warri Gate Road is generally a good surface, just watch out for the sharp rocks waiting to damage your sidewalls. You'll need decent tyres.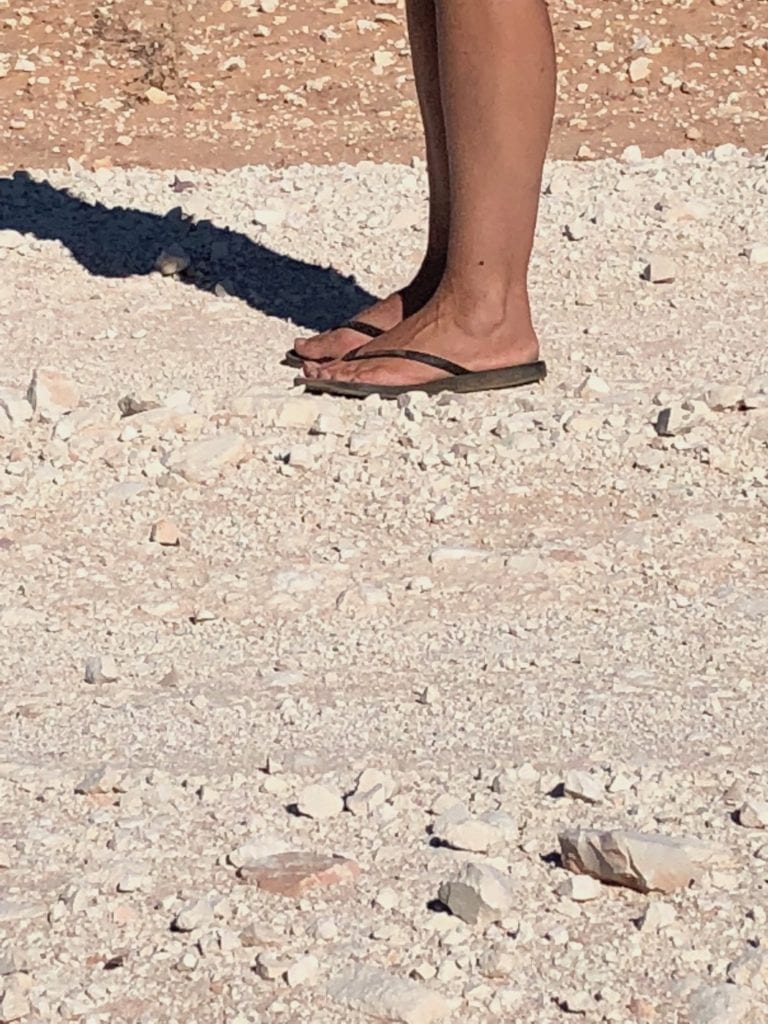 Turn left off Warri Gate Road onto Orientos Road and you're into sand dune country. The road varies from fantastic sandy road to a few deep sand sections to some pretty bad sections of corrugations. Just take it easy and you'll be fine.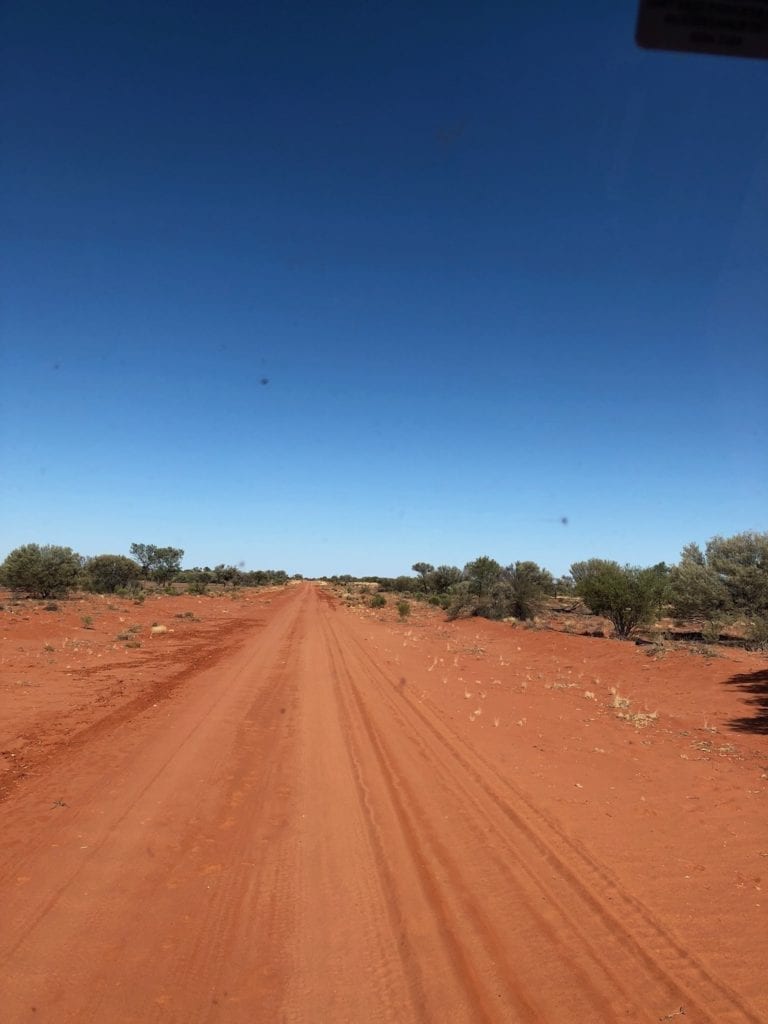 Then you turn left onto Moomba Road. And this is where things get interesting.

Moomba Road, An Endurance Test
Good sections are few and far between. The first stretch is narrow, ducking and weaving up and around sand dunes. Someone in their wisdom decided to cap the sand dune crests with clay. These have all broken up. So on top of nearly every dune is a mix of rock-hard clay and deep bull dust holes.
In between these crests the road twists and weaves, so you have no chance of getting up some speed to get on top of the endless corrugations. It's a long journey along this road. Moomba Road finally hits a T intersection where Moomba Road continues to the left.
But don't expect much relief.
This is a wide, well used gravel road. It's the main link from the Strezlecki Track into the Cooper/Eromanga Basin oil and gas fields. You cross the QLD/SA border along here, although you wouldn't know it. There's no signage at all, quite strange really.
Some serious money has been spent on this road, with major earthworks to build up the road between sand dunes and cuttings into the sand dunes. And the road is at least four lanes wide in places. Clearly this is a major truck route.
---
---
The entire road surface consists of large corrugations from one side to the other. And while they've tried to build a decent base, it's full of rocks embedded in the road. So when you're not smashing over corrugations, you're crashing over rocks embedded in the surface .
And beware. Some of the bull dust holes at the top of the sand dune crests are big enough to swallow a small car.
Let's just say we were glad to reach the Innamincka turnoff.
Mind you, you need your wits about you on this road too. There are a few corrugations. But the watch-out here is the washouts. You're on them before you realise and some of them are pretty deep.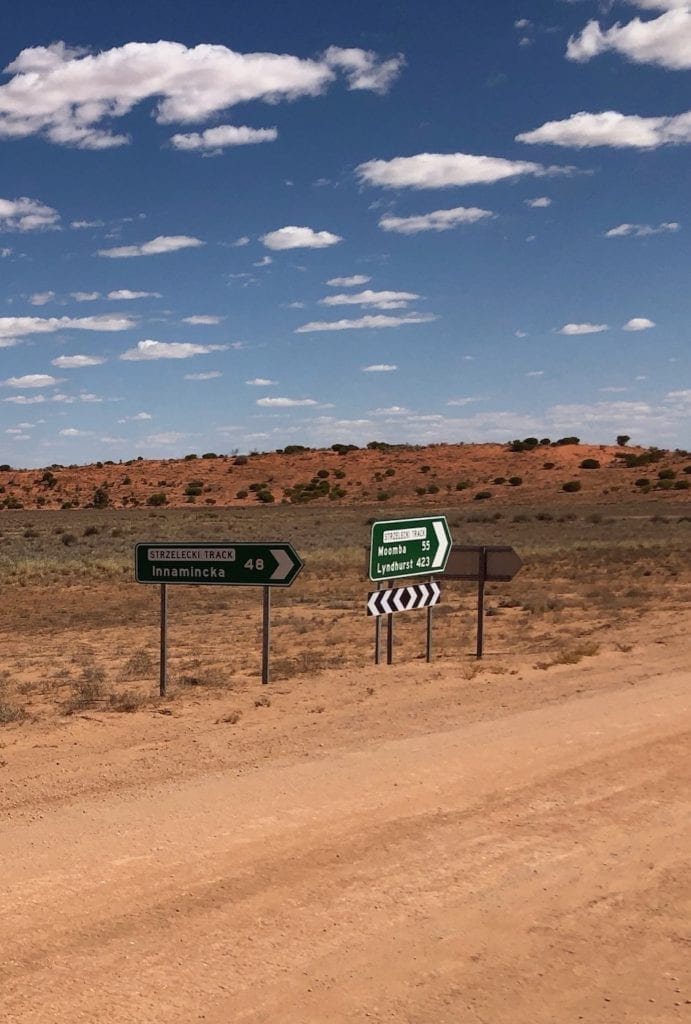 Summing Up
The Tibooburra to Innamincka road via Orientos Road is an adventure. It's definitely remote. We saw a crew laying a gas pipe across the road and one road train out of Innamincka. And that was it.
---
---
Be careful, be prepared for breakdowns. Take these roads slowly, don't be in a hurry. If you are, either don't go this way or expect suspension damage. Some parts are smooth, but they're few and far between.
Above all, enjoy the remoteness. You're driving through remote sand dune country and the landscape is simply beautiful. Although if you're the driver, you won't have much of a chance to sightsee!
---
Access Traveller's Guides… and a whole lot more
at our FREE RESOURCES Page!
---
Any questions or comments? Go to the Comments below or join us on Facebook or Twitter.
Any errors or omissions are mine alone.
---
For more great articles on Outback Australia, go here.
---