Mambray Creek Camping, Mt Remarkable National Park

Mambray Creek Campground is in Mt Remarkable National Park. On the Eastern side of Spencer Gulf, it's about halfway between Port Pirie and Port Augusta.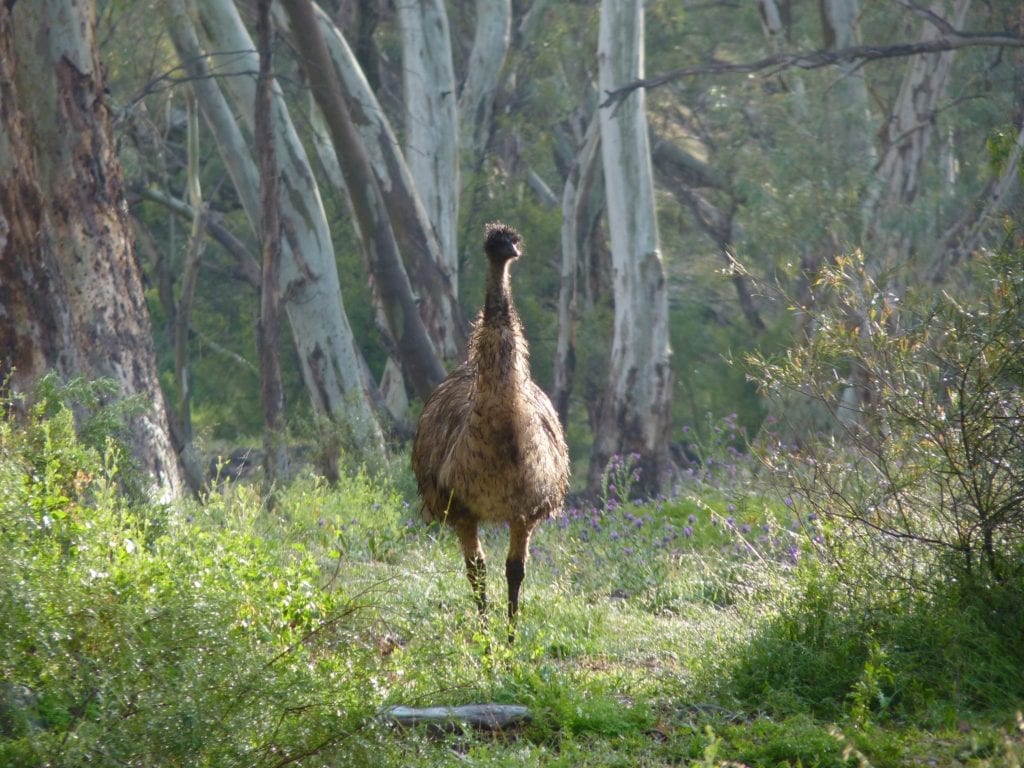 We stayed at Mambray Creek campsite for several days because Peta had to do her monthly bookkeeping… but mainly because we loved it so much.

Bird-Watcher's Paradise
Mambray Creek campsite is in a perfect spot protected from the wind… and shady. There are lots of walking trails starting at Mambray Creek and fanning out all over the place.
---
---
Every morning we were woken at dawn by a cacophony of bird calls all competing to be the loudest. We became accustomed to looking out the tent window and watching birds, emus, kangaroos and euros wandering through the campsite. Magic!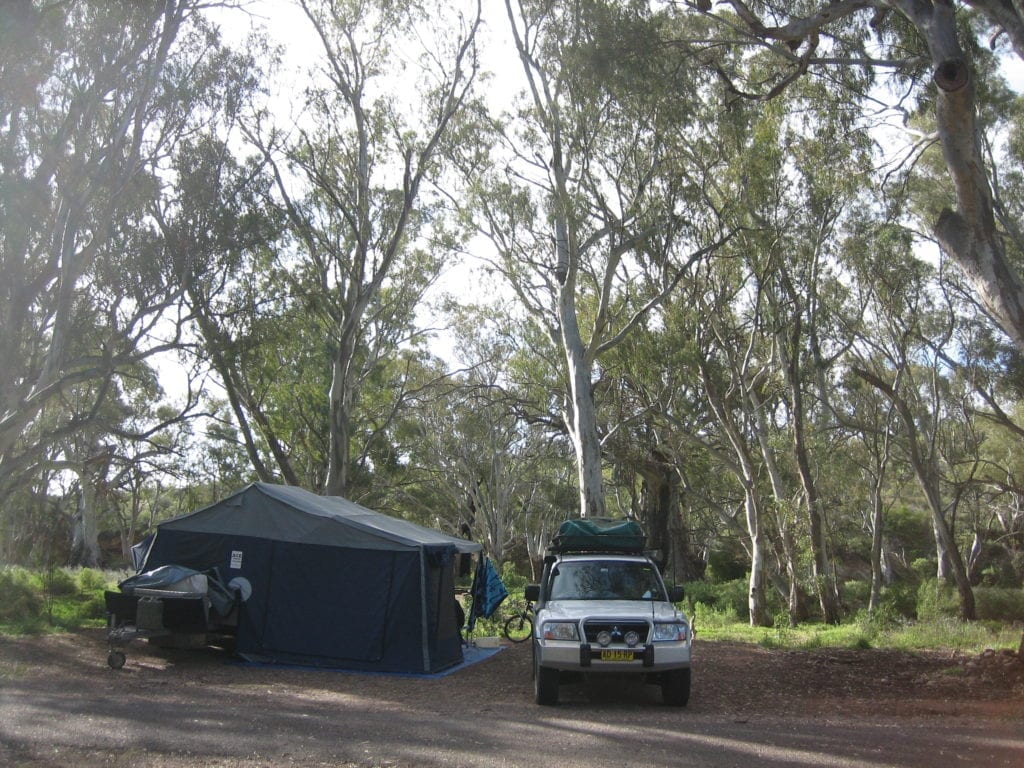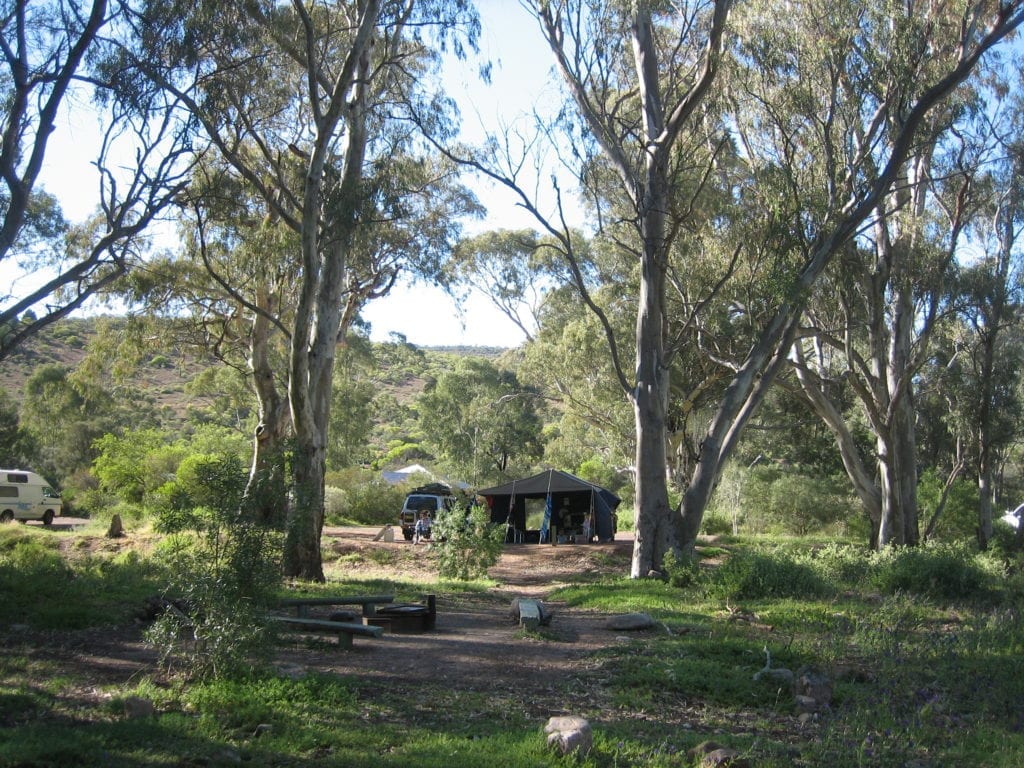 Large goannas came out when the day warmed up. Sometimes they can be a pest, but these ones never bothered us. And we found some rather large scorpions hidden under rocks. The photo of the kookaburra shows him eating a scorpion – it had taken up residence under our tent and was exposed as we were packing down.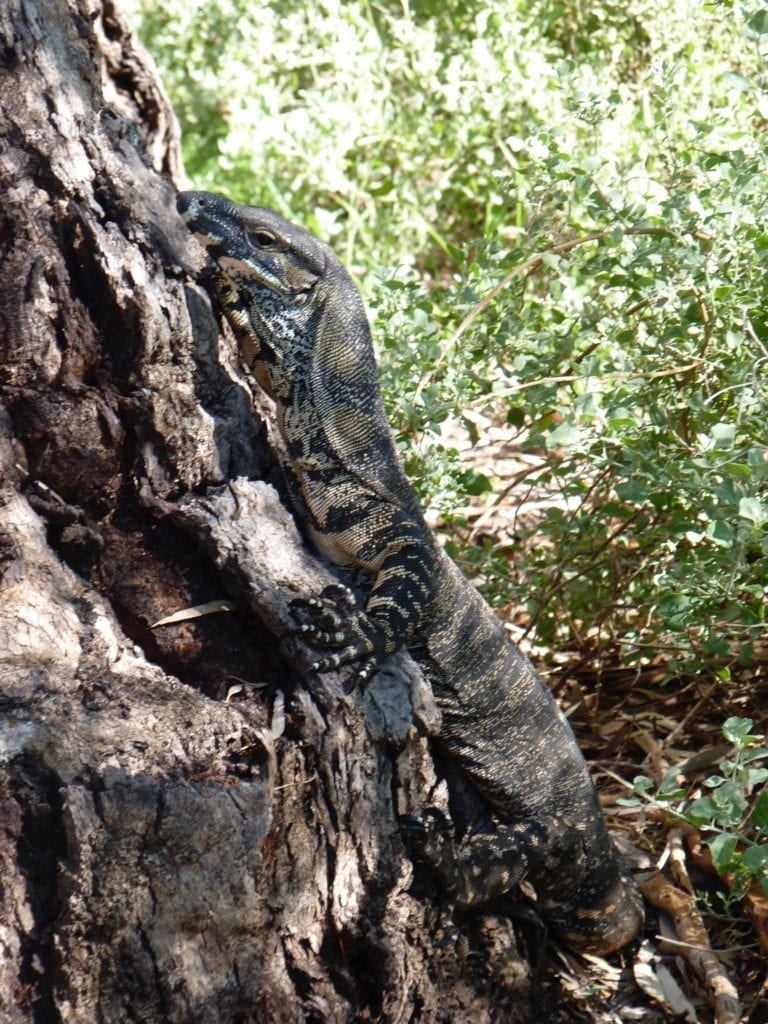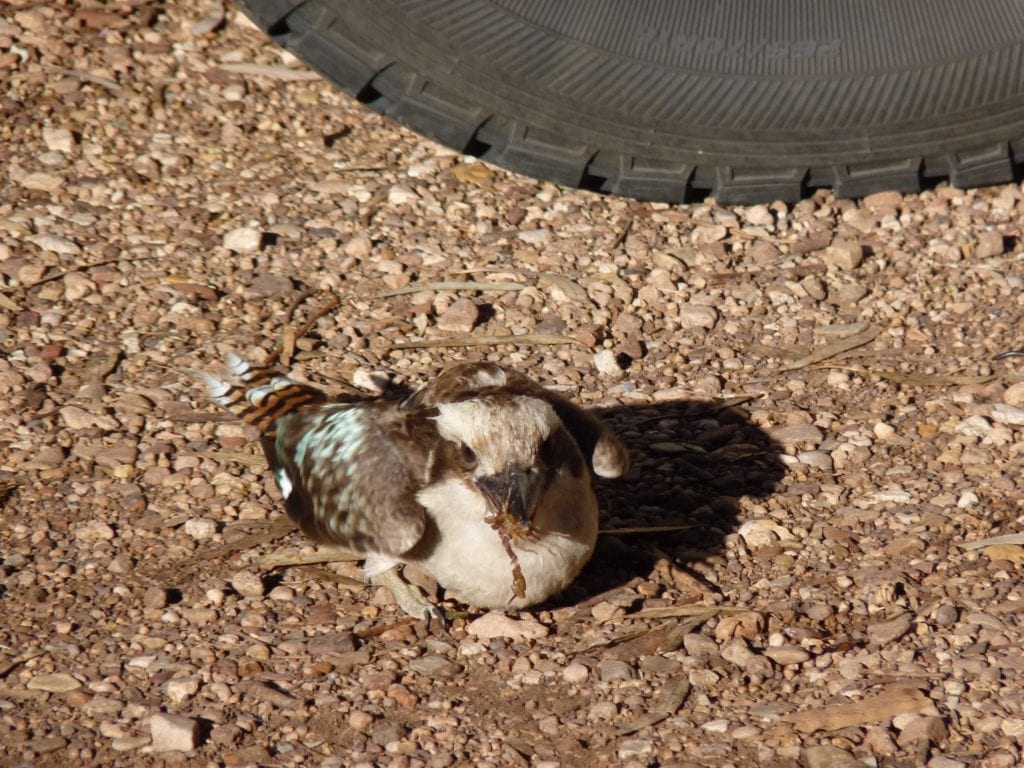 A small joey wandered around with Mum and Dad. His antics kept us entertained – very cute.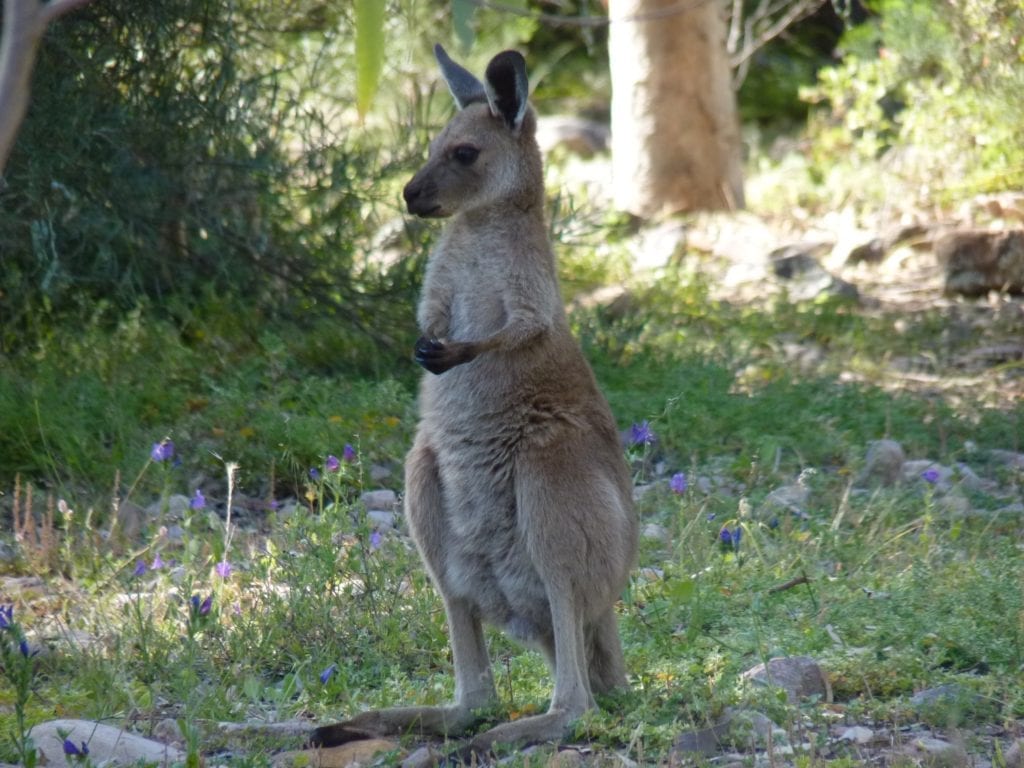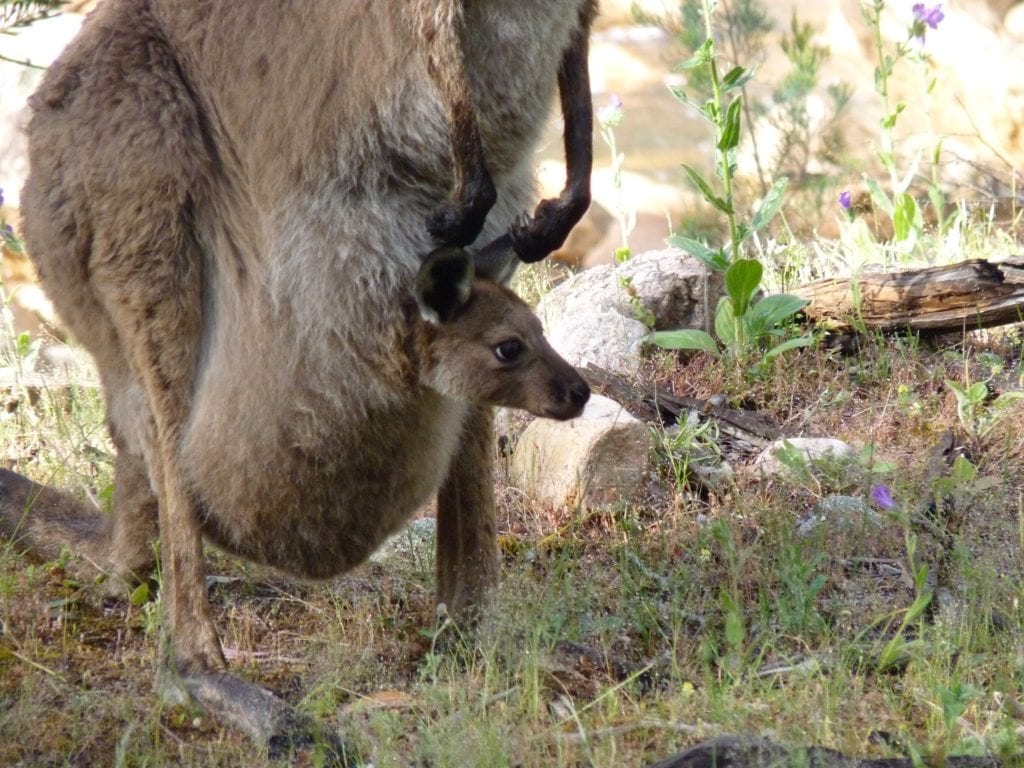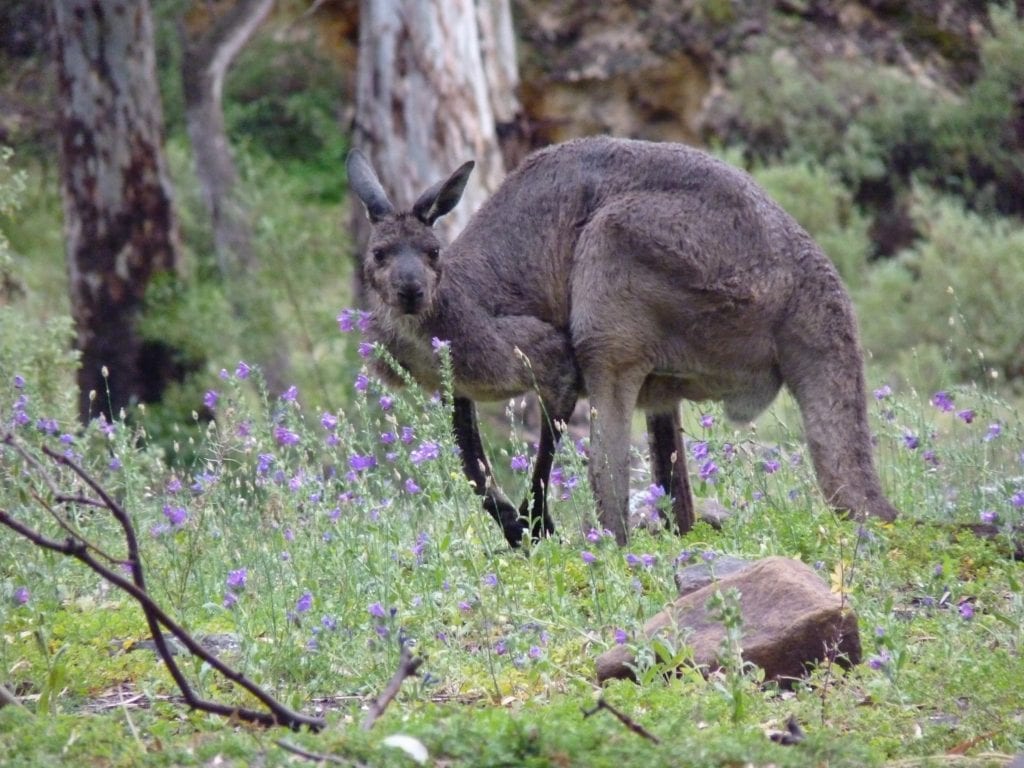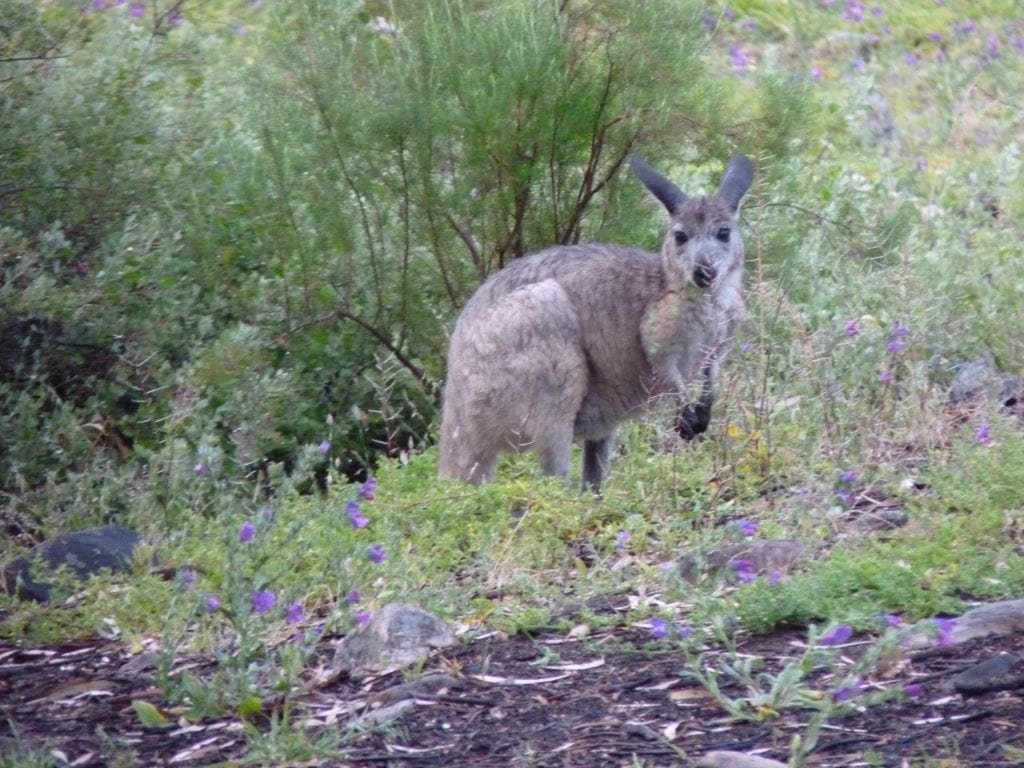 On A Clear Day, You Can See Forever…
The first afternoon we did a short walk. The walk ascended through a gully, then up a hill overlooking Spencer Gulf. There were euros and emus everywhere and the colours of the landscape were amazing.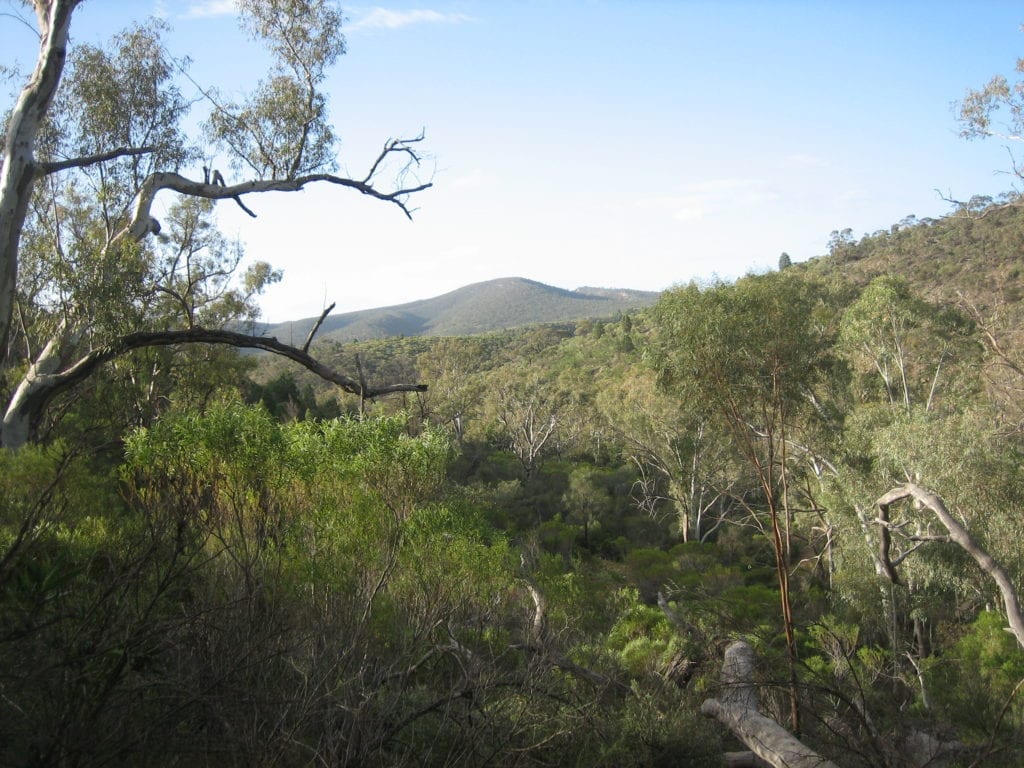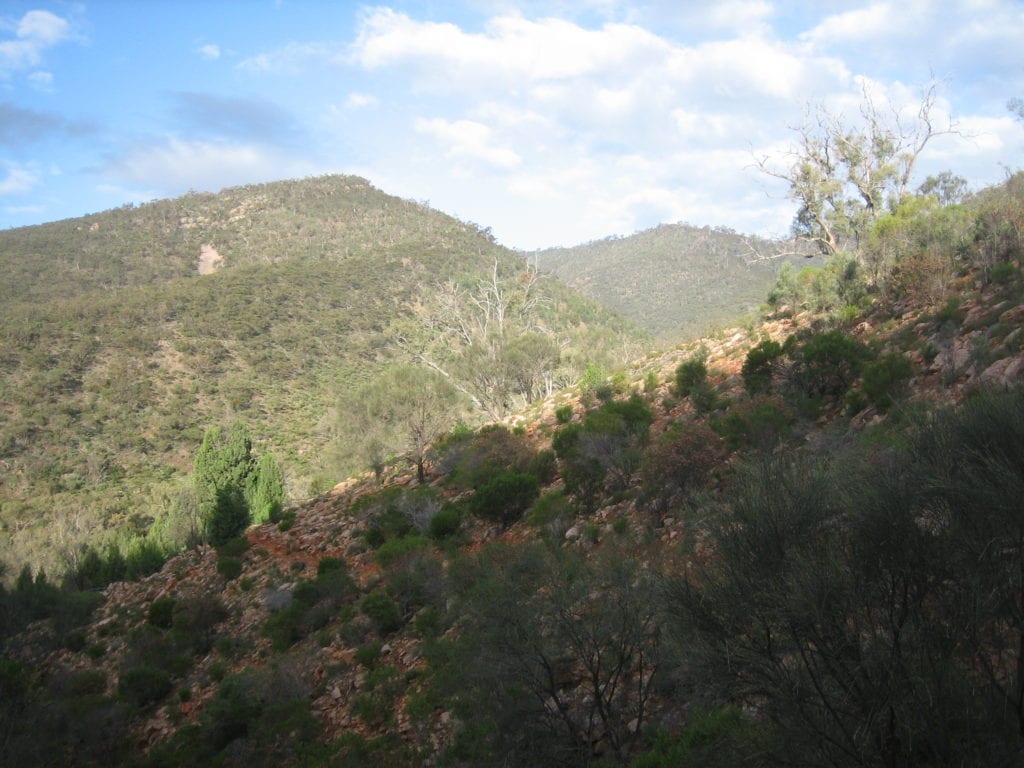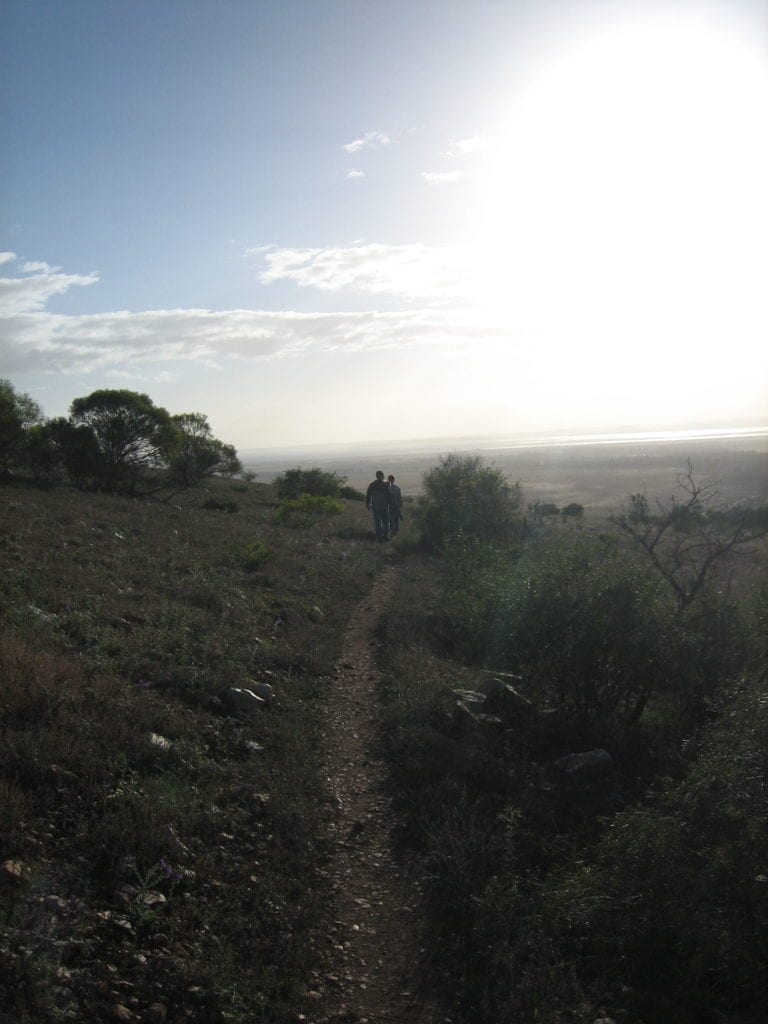 ---
---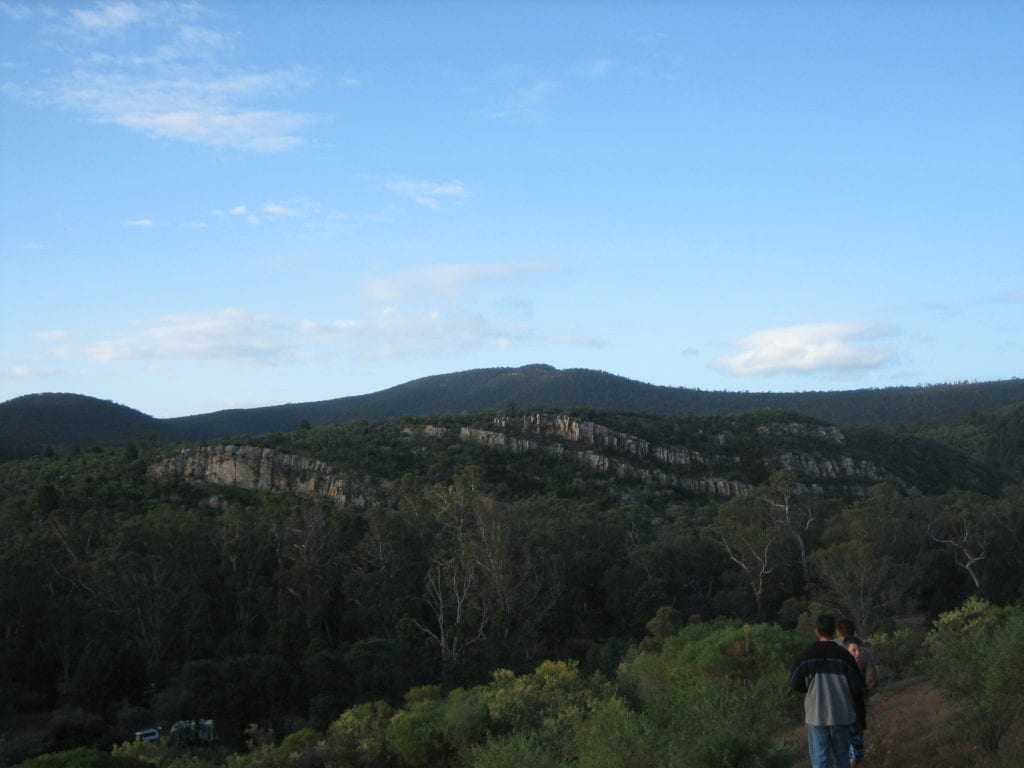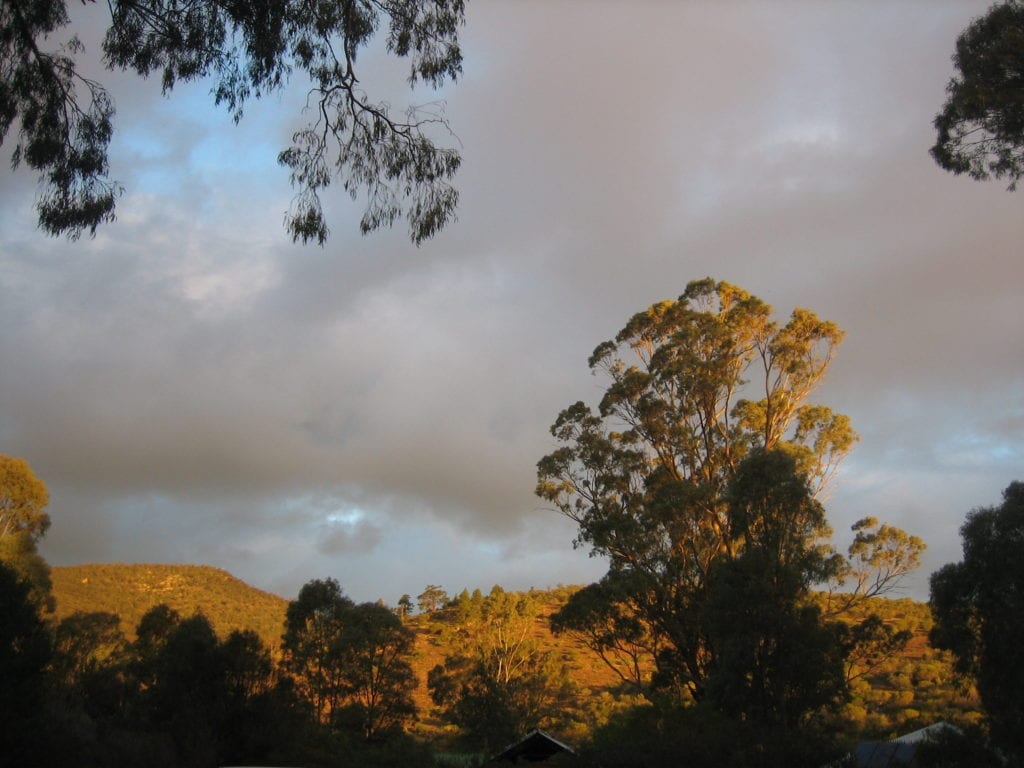 Hidden Gorge – A Hidden Delight
Russell (go here for details of Russell) had recommended the Hidden Gorge walk. So the next morning we set out on the 18km walk on a cool morning – perfect day for a hike.
It was absolutely beautiful, probaby the best walk I've ever done. You follow a creek upstream for about 12km and walk through spectacular red gorges for much of the way. At one point it closes right in until the walls are only 4 or 5 metres apart.
Just make sure you take plenty of water. We were lucky, the creek had water in it the whole way. So we were able to refill our water bottles. By the time we arrived home, we were all quite footsore – must be getting soft, or old…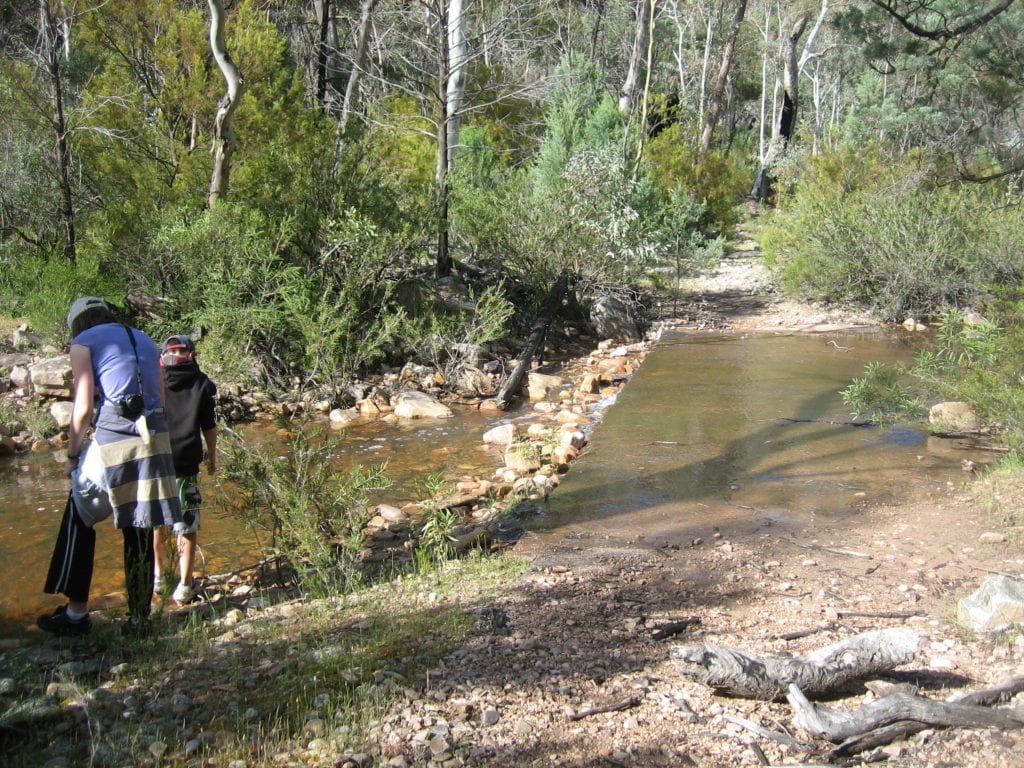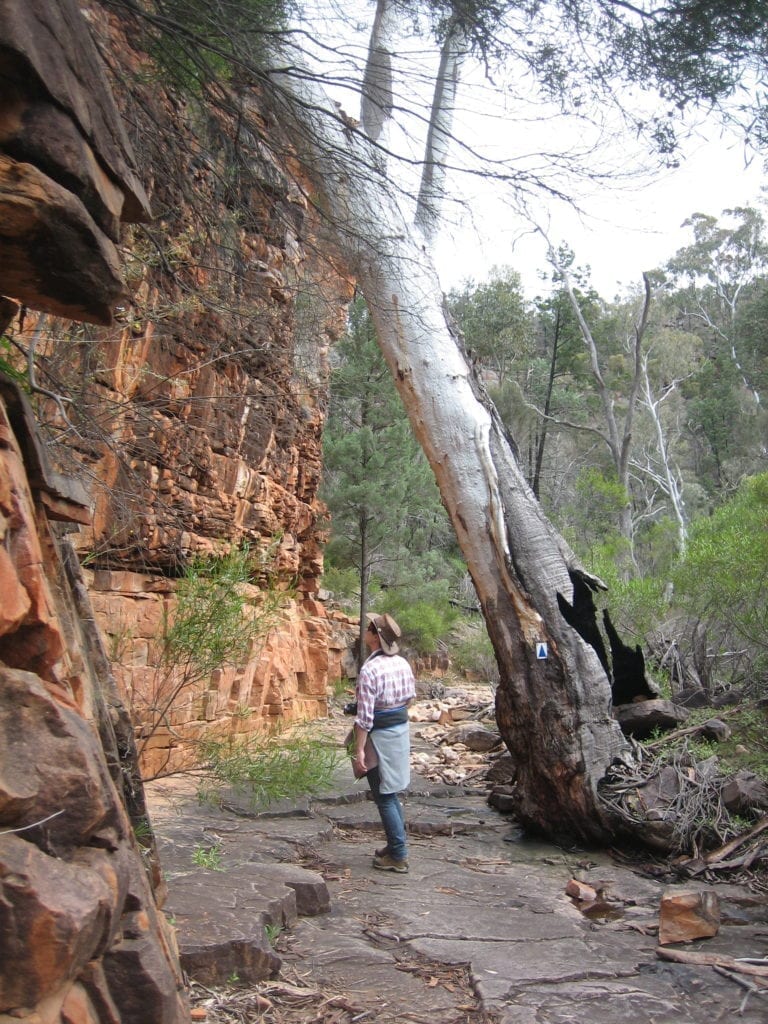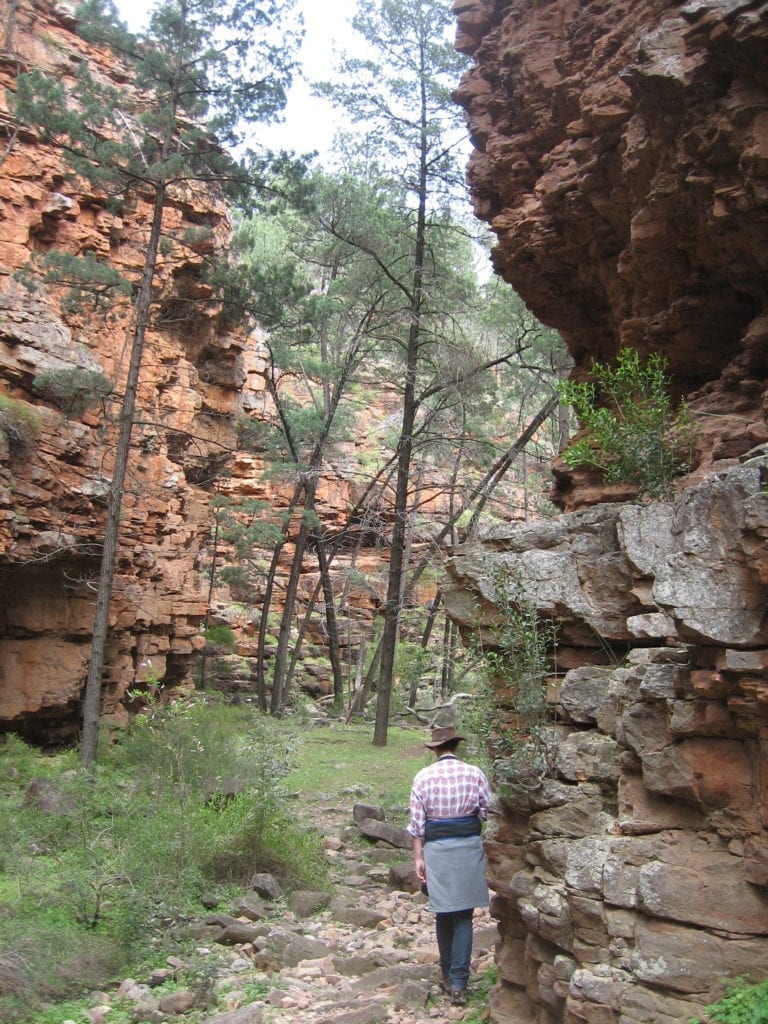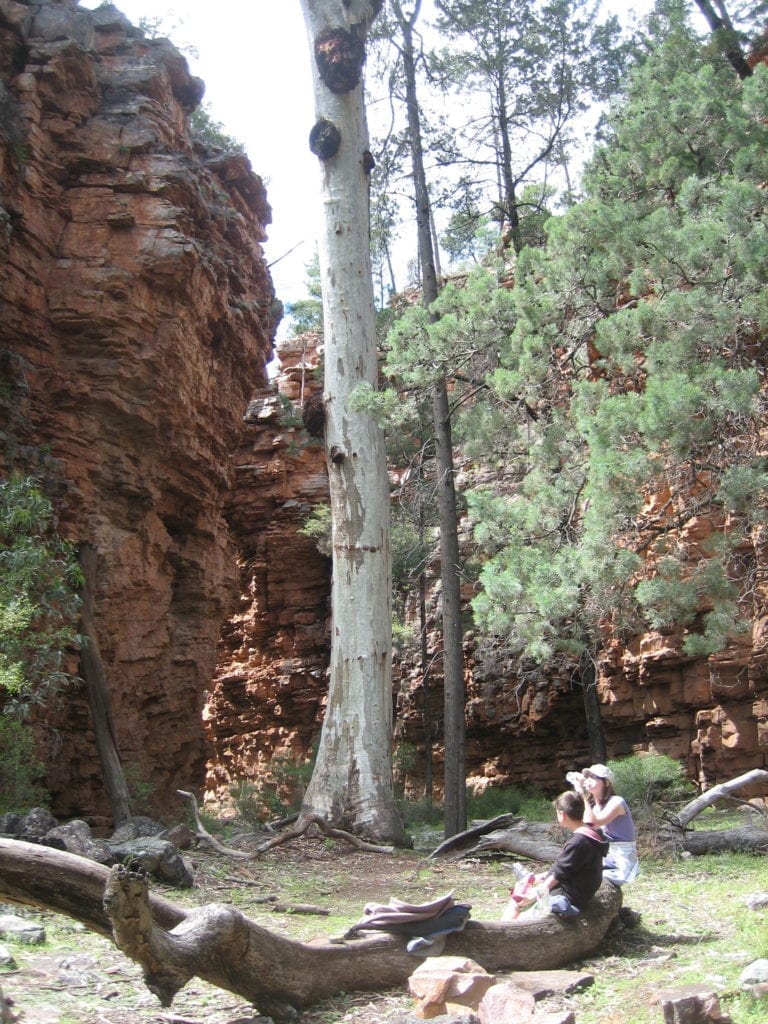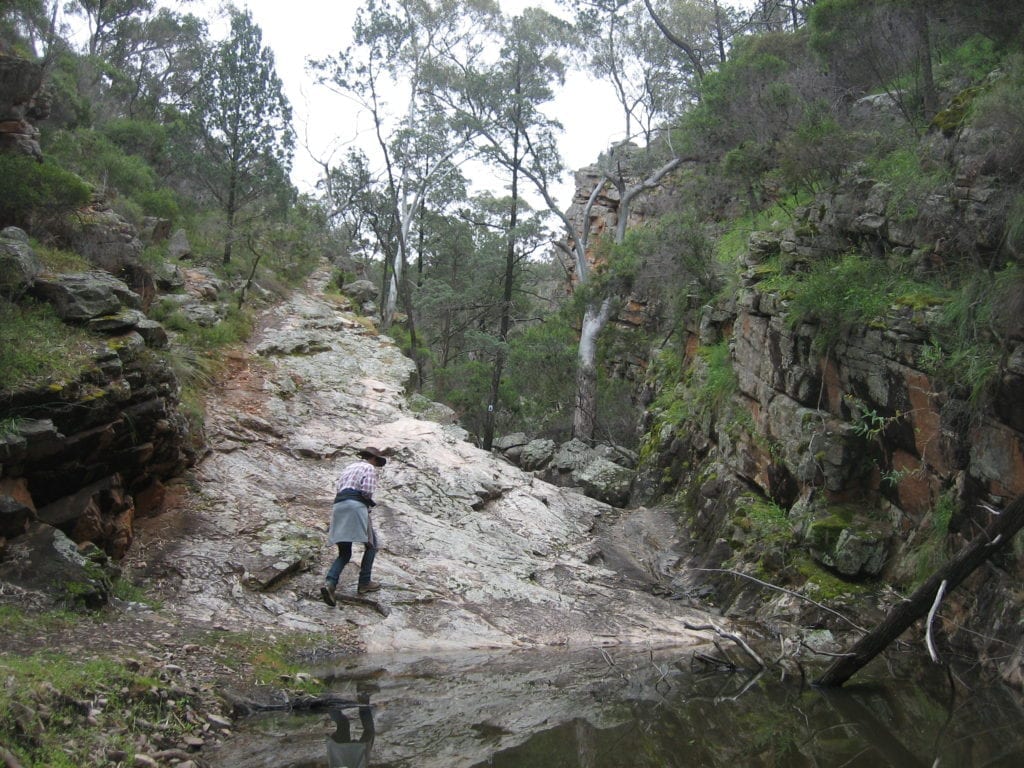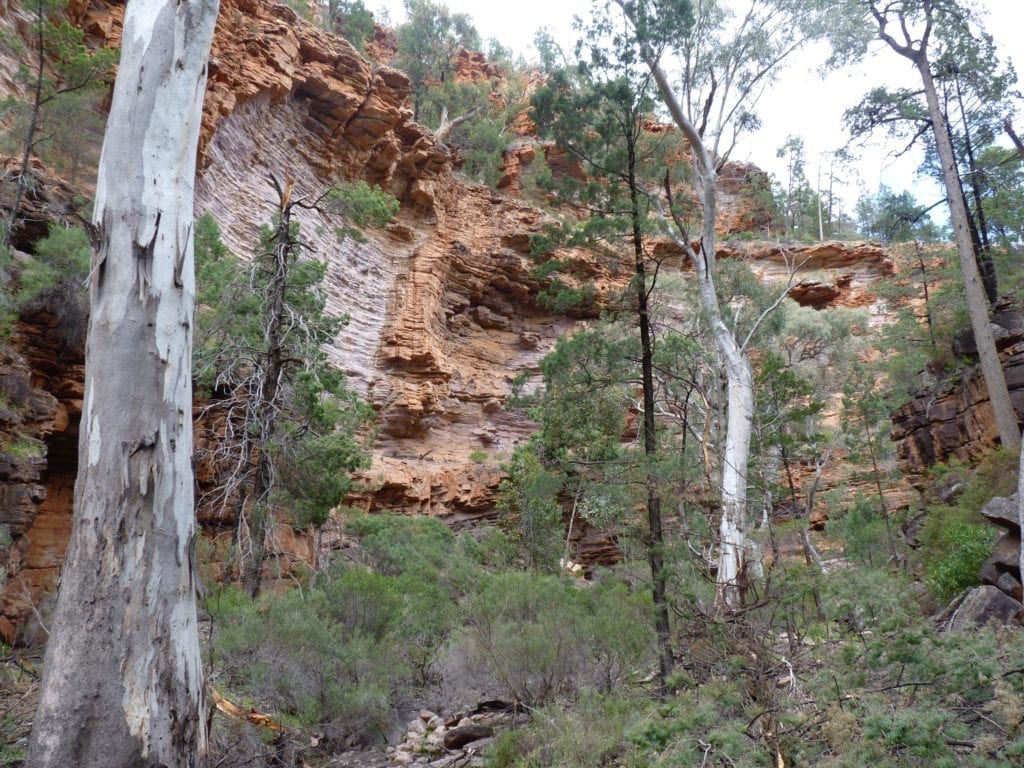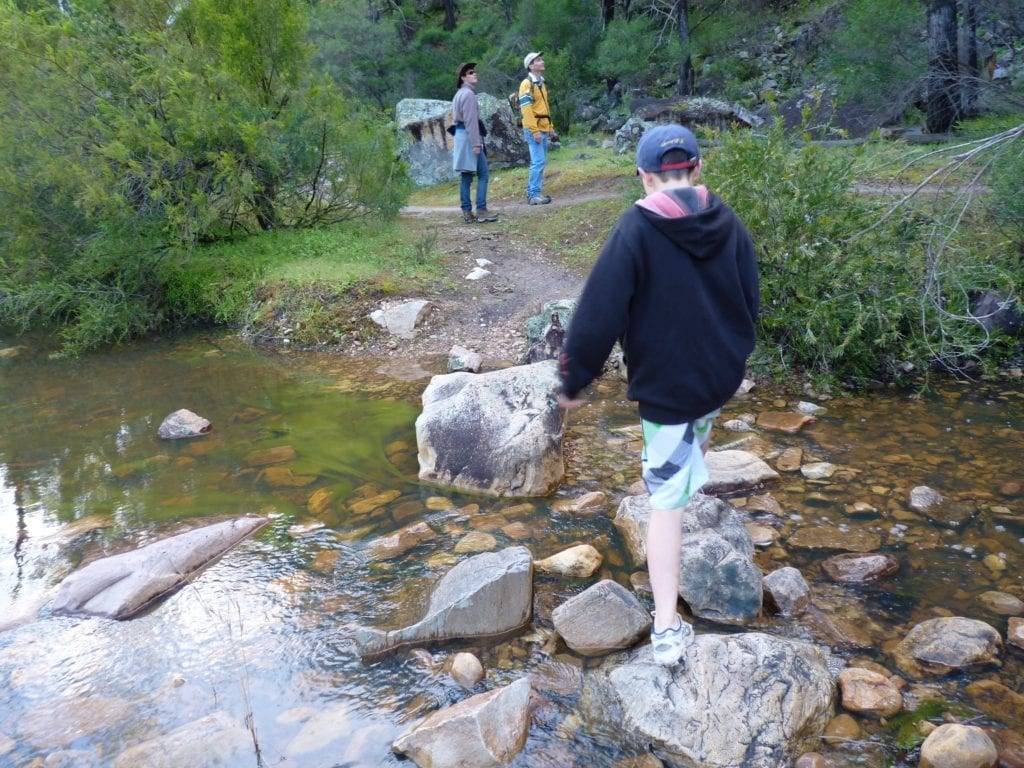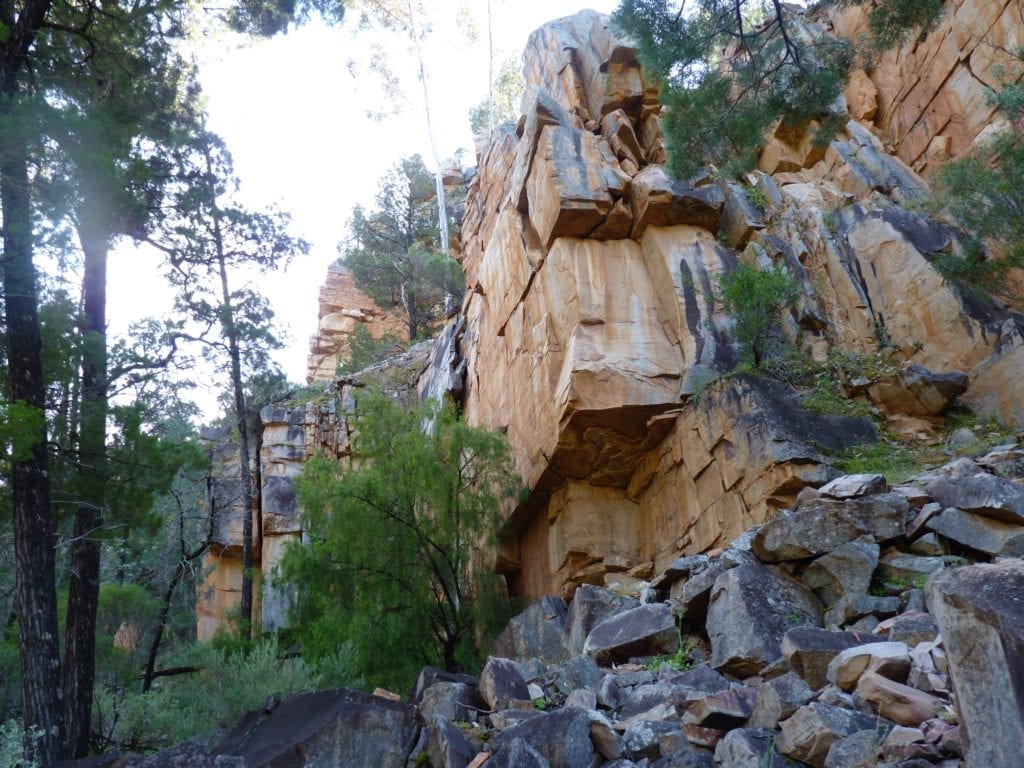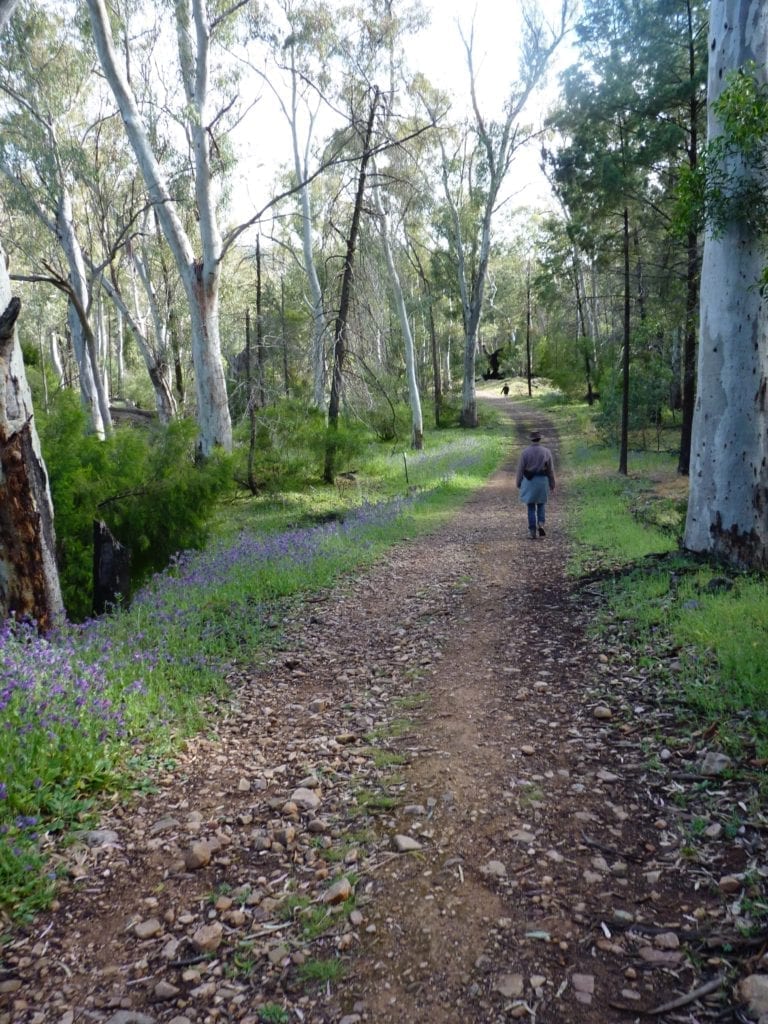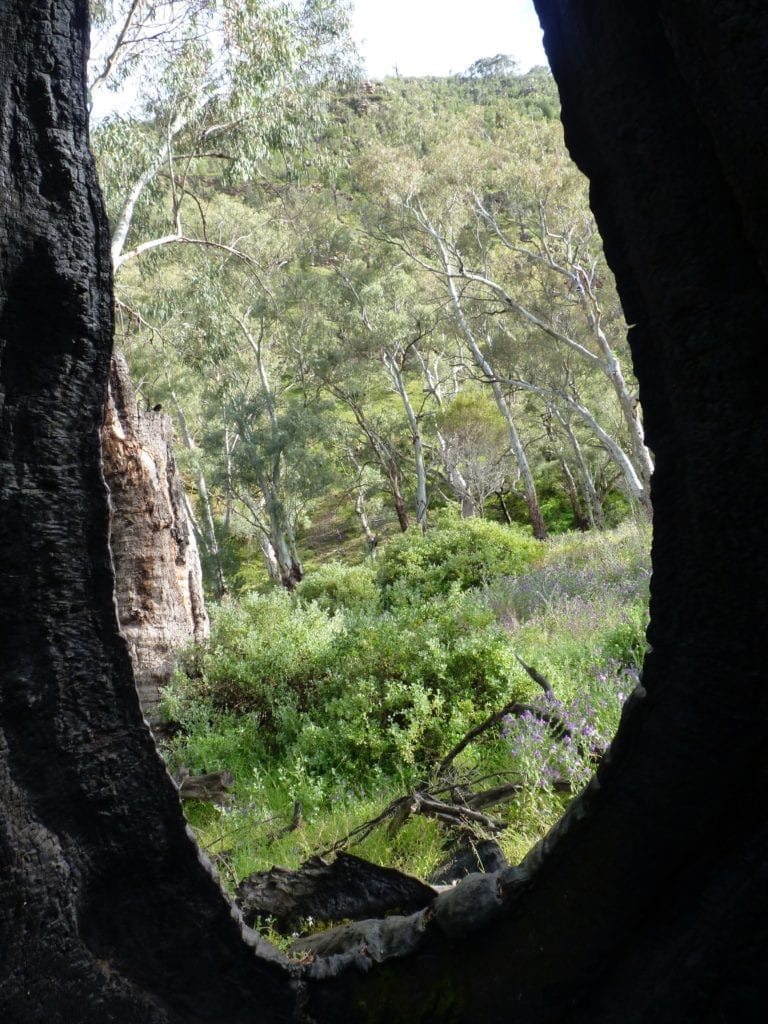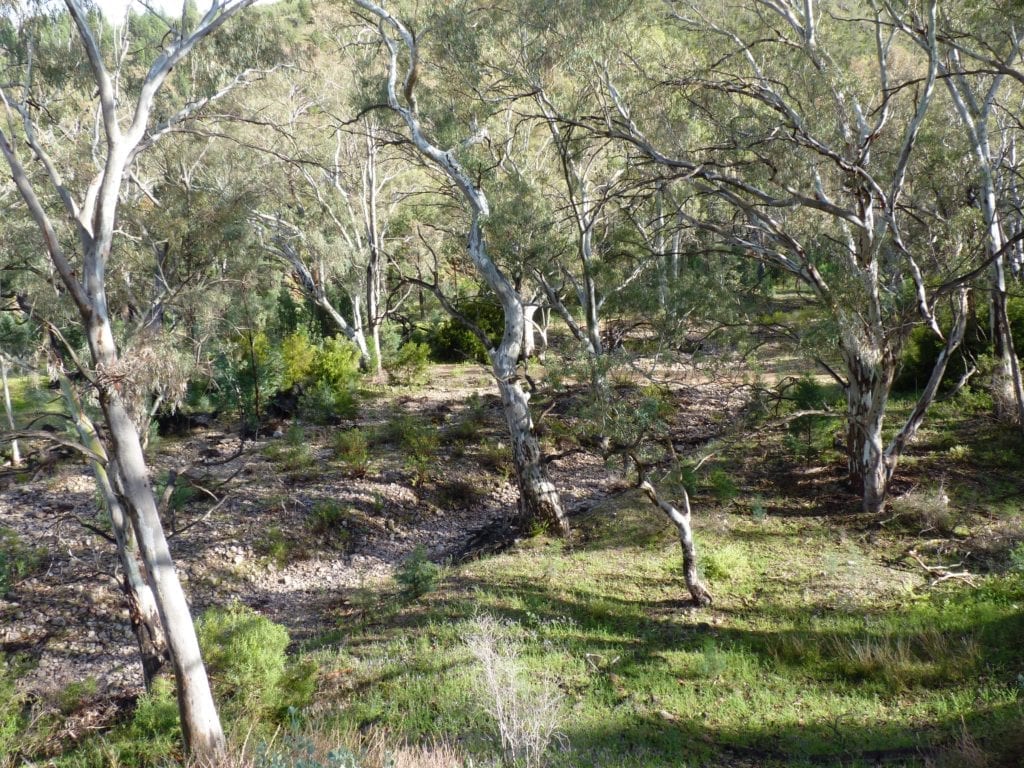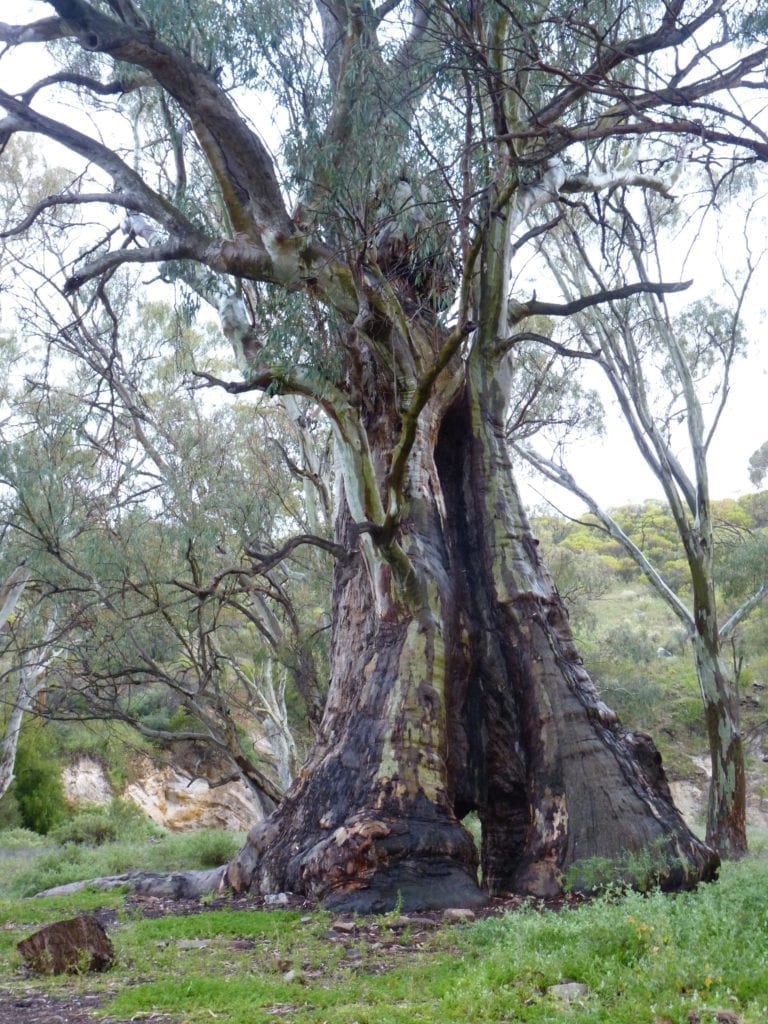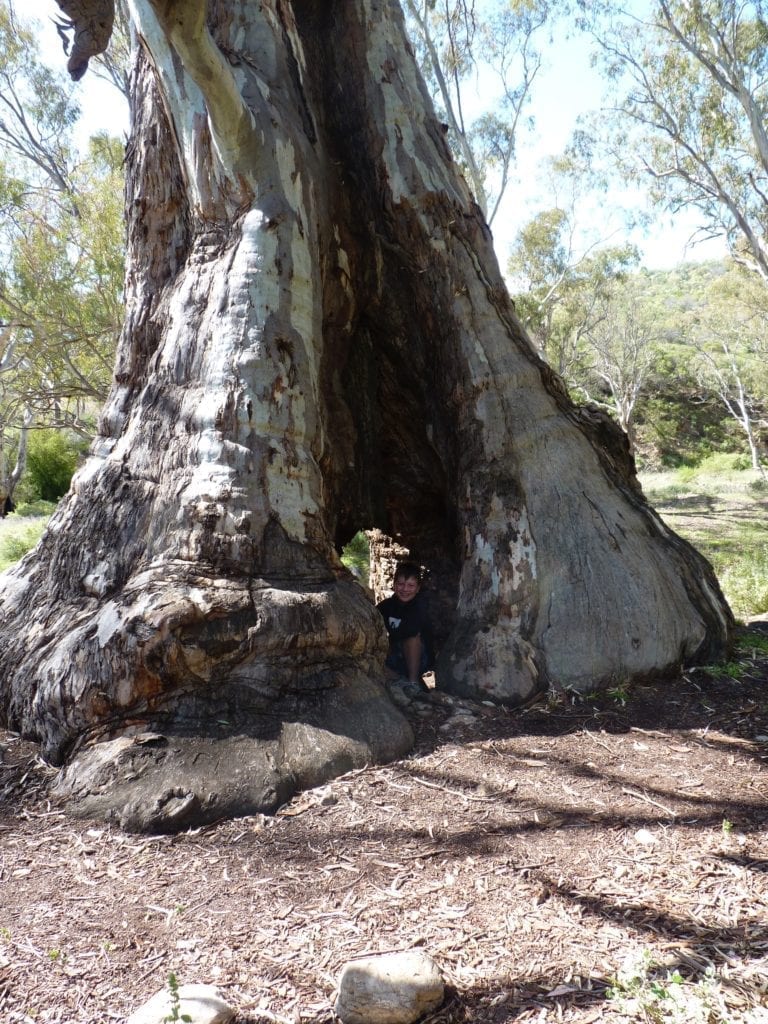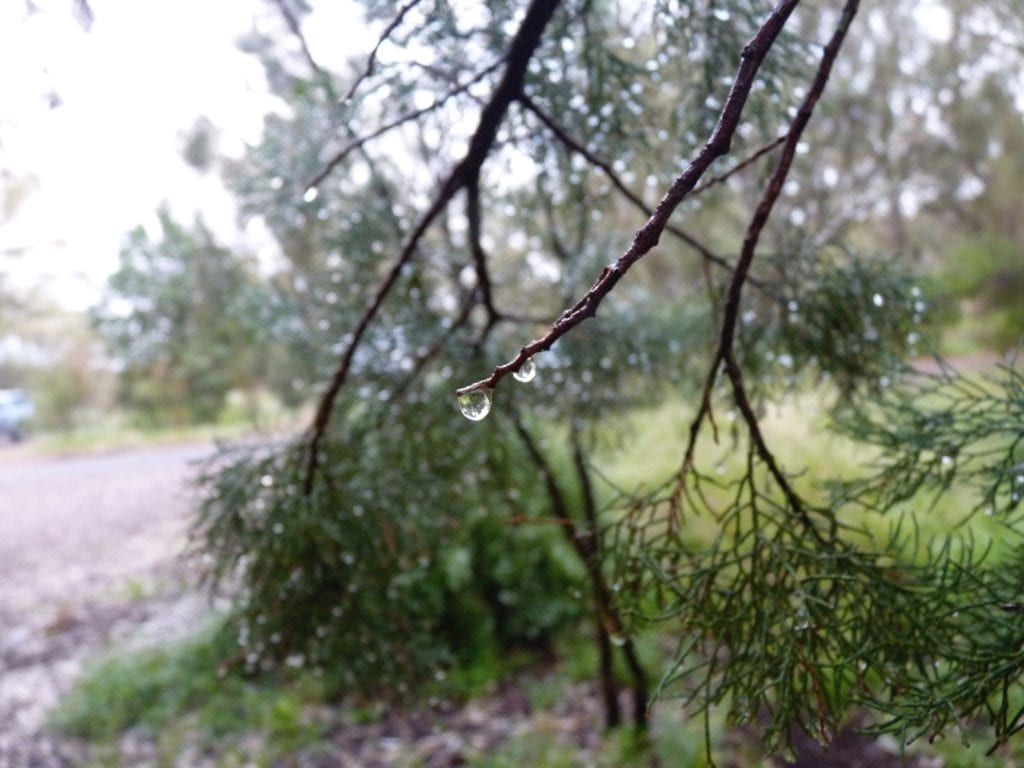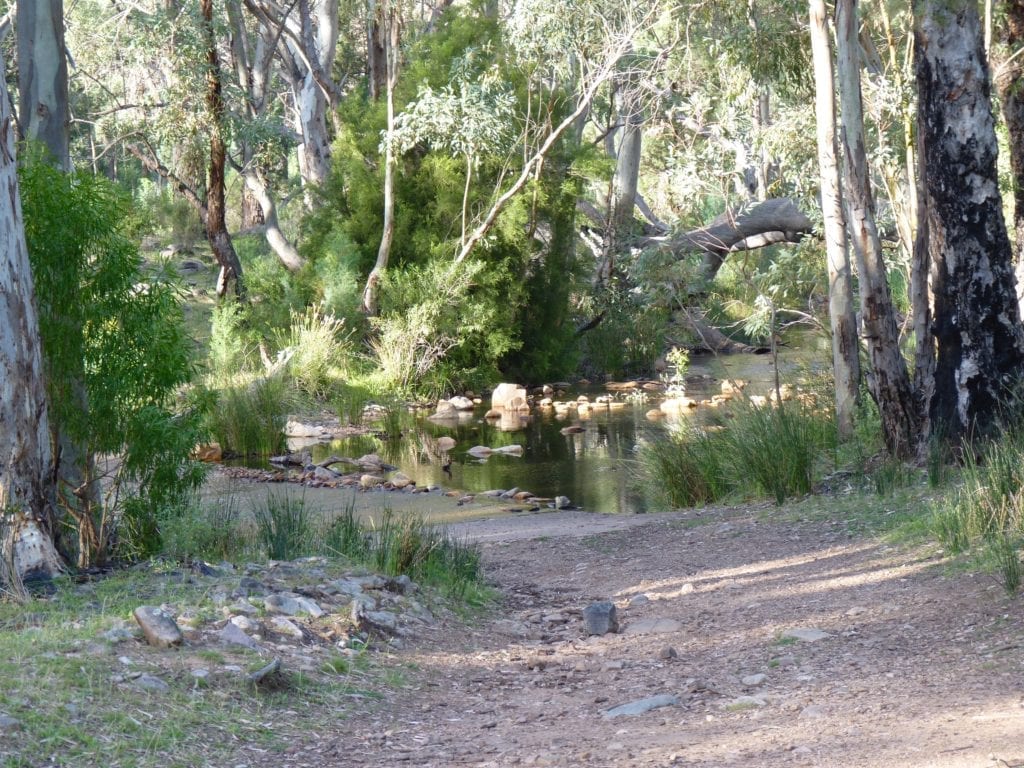 The Good Ol' Days…
The next day we drove down to Port Germein, an old port on the Gulf. It once had the longest jetty in the Southern hemisphere. The jetty is still 1,500m long but was 1km longer in its heyday. It was used to load wheat and wool onto sailing ships for transport to Adelaide. Hard yakka!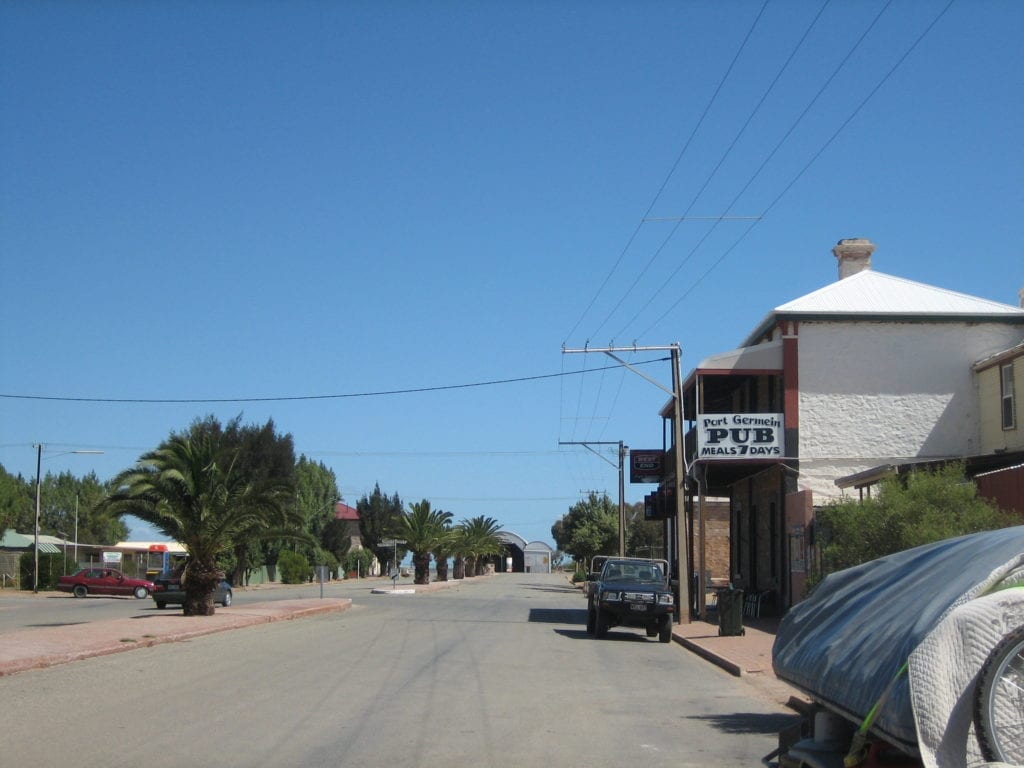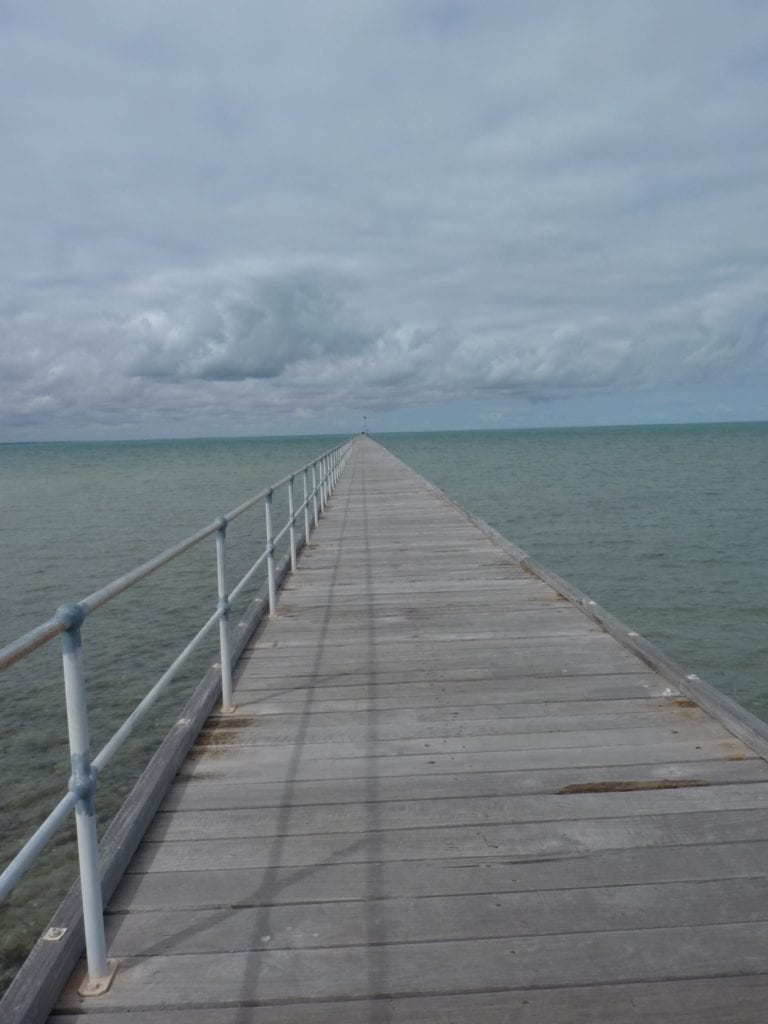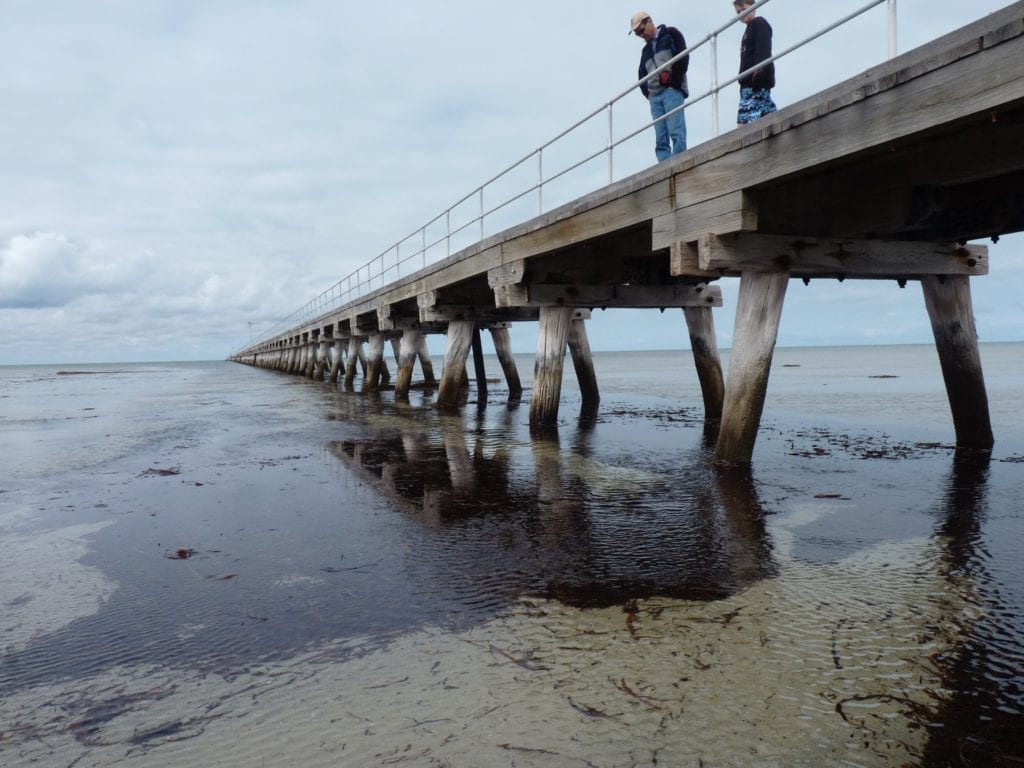 Working On The Road
On the way to Port Germein, Peta discovered she had Next G reception just out of the campsite. Felt just like the Next G advert; all we needed was the Kombi! So Peta was able to do her work at the campsite then drive 1/2km out to send and receive emails.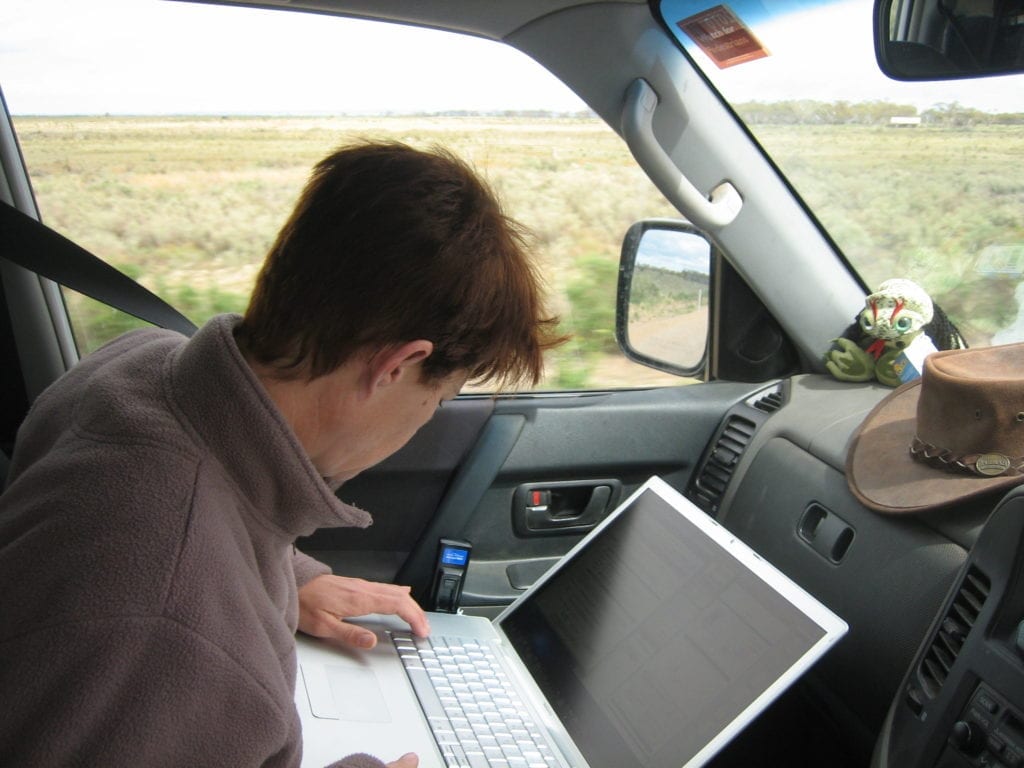 Worked really well, so we didn't take up Russell & Joy's offer to do work at their office. Keeping the power up to the laptop was my job and involved batteries, extension cords, adapter plugs, one solar panel and so on. Wanted to make sure we could do it, so it was a successful test.
Russell and Joy's Slice Of Heaven
Russell and Joy dropped in a couple of times to say hello. One night we shared a bottle of port around the campfire which was rather good. We dropped in and had a look around their property the next day. It was really interesting – very different to farming on the Southern Tablelands.
---
---
They had just about everything there – a really good setup where Joy does her work (she has an online mail order business selling patterns and all the stuff needed to make really intricate dolls and the like), lots of farm machinery (as you'd expect), some beautiful old cars and even a train carriage they were restoring. But my favourite was the Cat D2 dozer with the petrol donkey starter engine (stop yawning please).
Water is a problem there. They don't have permanent water so rely on bores and rainwater.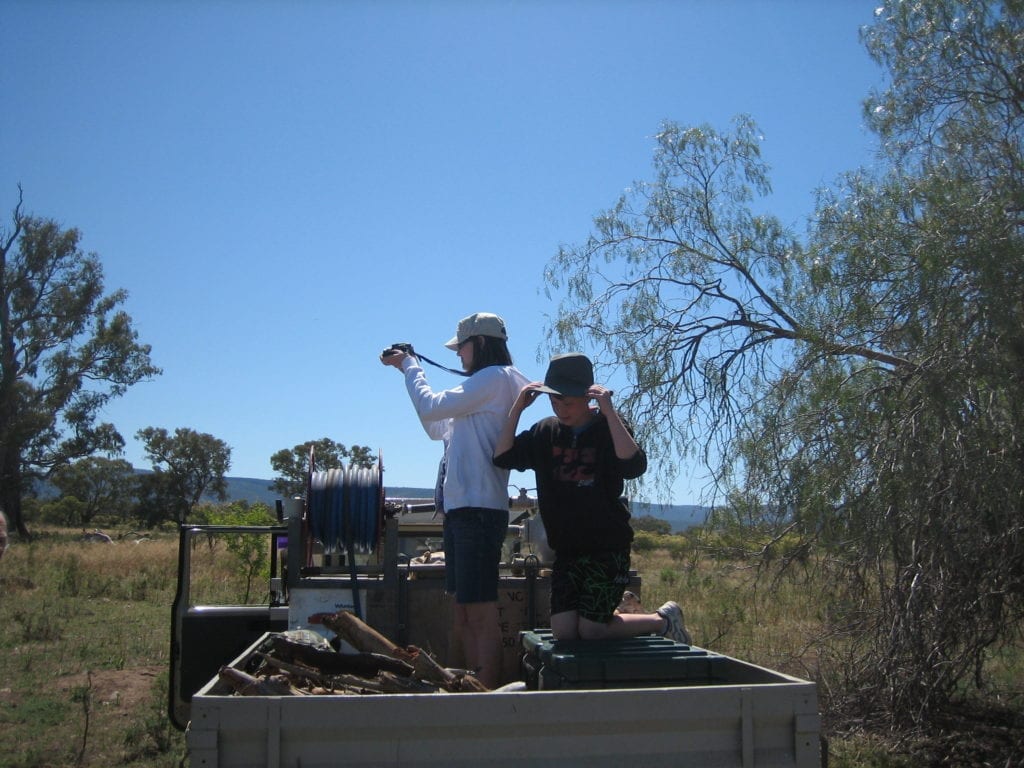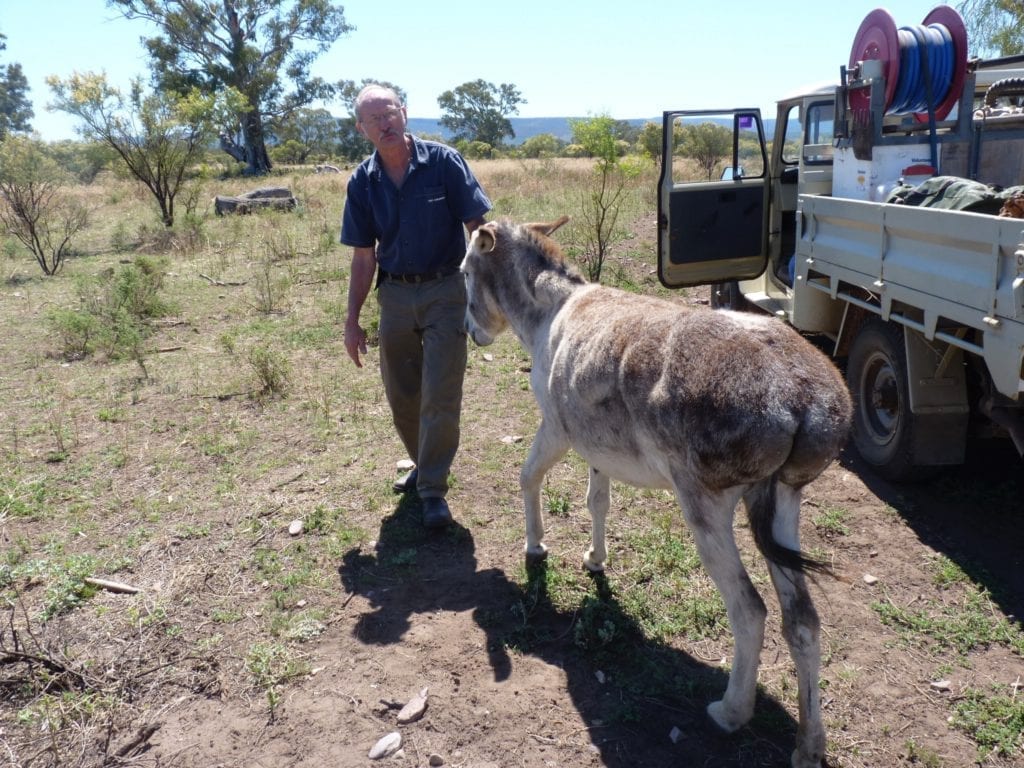 Russell drove Ben, Charlie and I around while Peta and Joy had a chinwag over another cup of coffee. They had two of the fattest donkeys I've ever seen. The kids loved their human-like backsides; thought it was hysterical.
That night Russell and Joy joined us for a barbie which was fantastic. Thanks for the awesome fruitcake Joy, I think Mum has some competition in that department now!!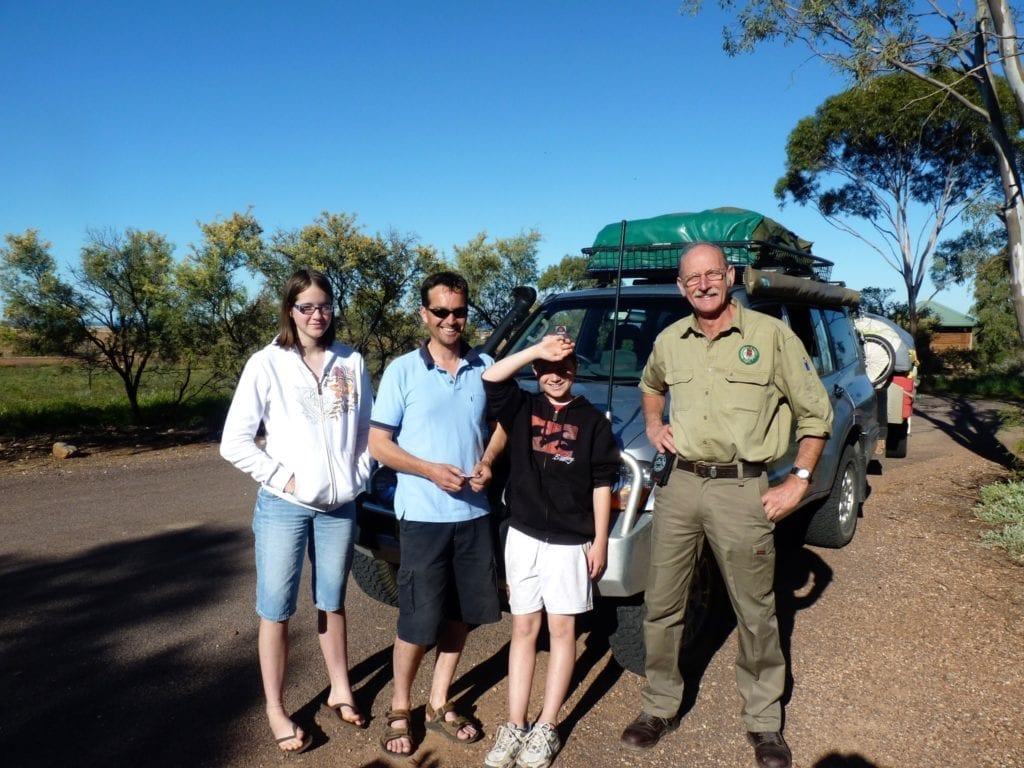 Russell and Joy are great people – thanks for the company, firewood, food and hospitality.

Kids Being Kids
Below are some random shots of the kids doing kid things. Charlie & Ben had bad colds as you can see, Charlie looked like the Wicked Witch of the West on Ben's bike and the washing up shot was staged for Mrs Turner (Ben's teacher)!!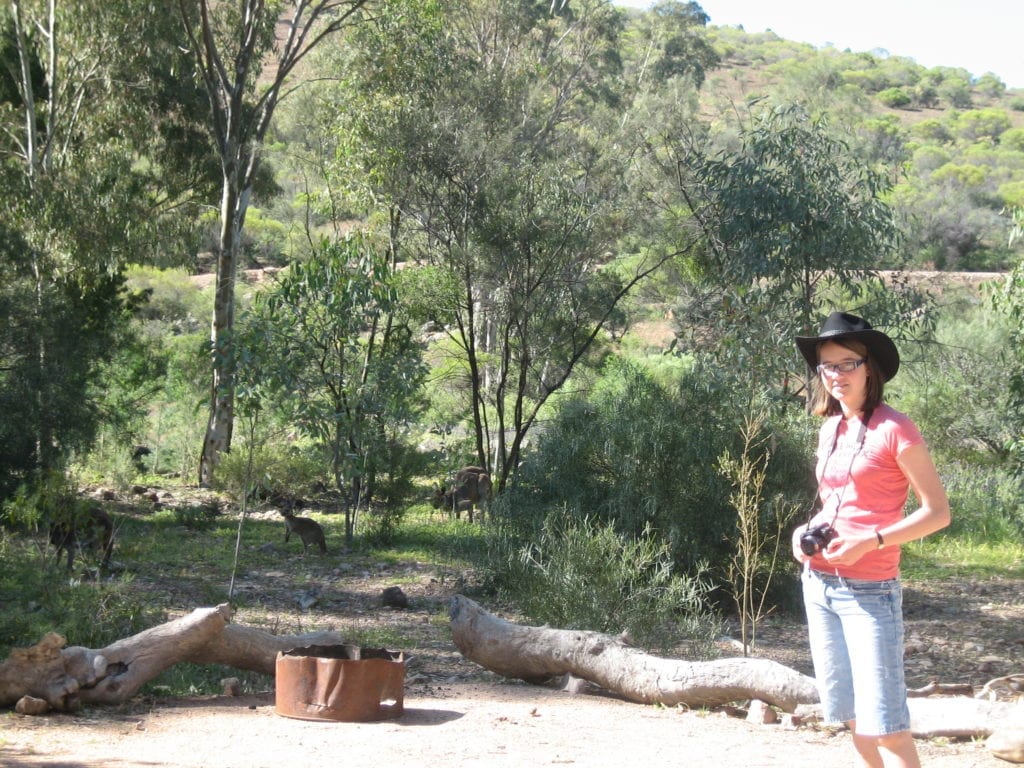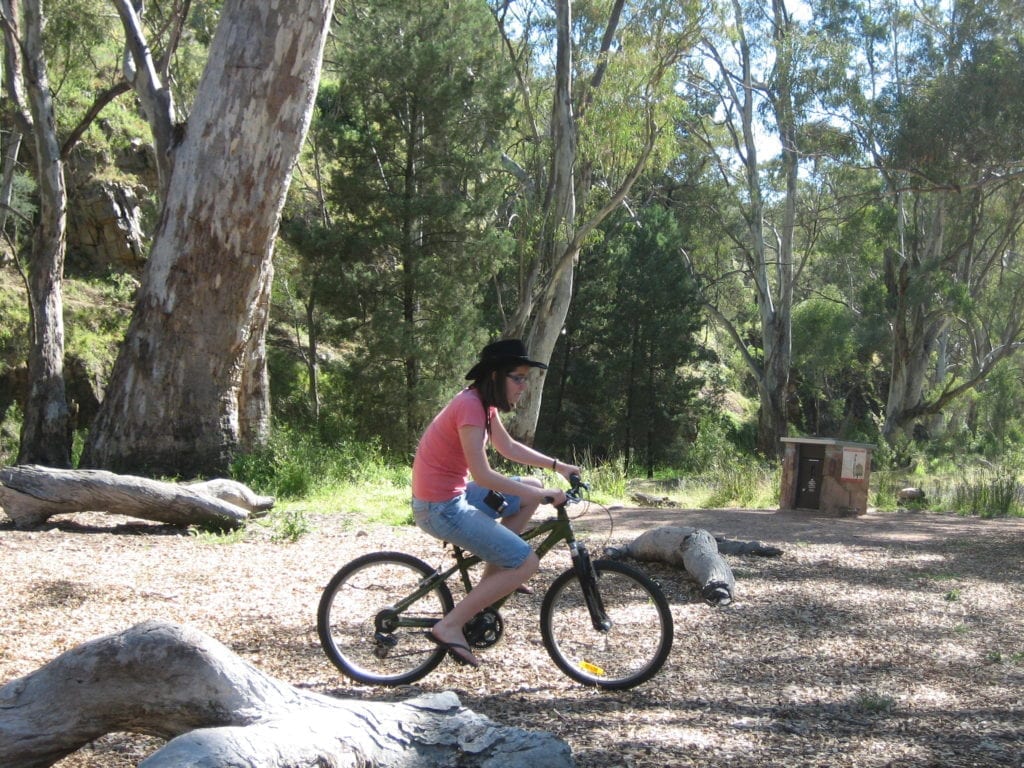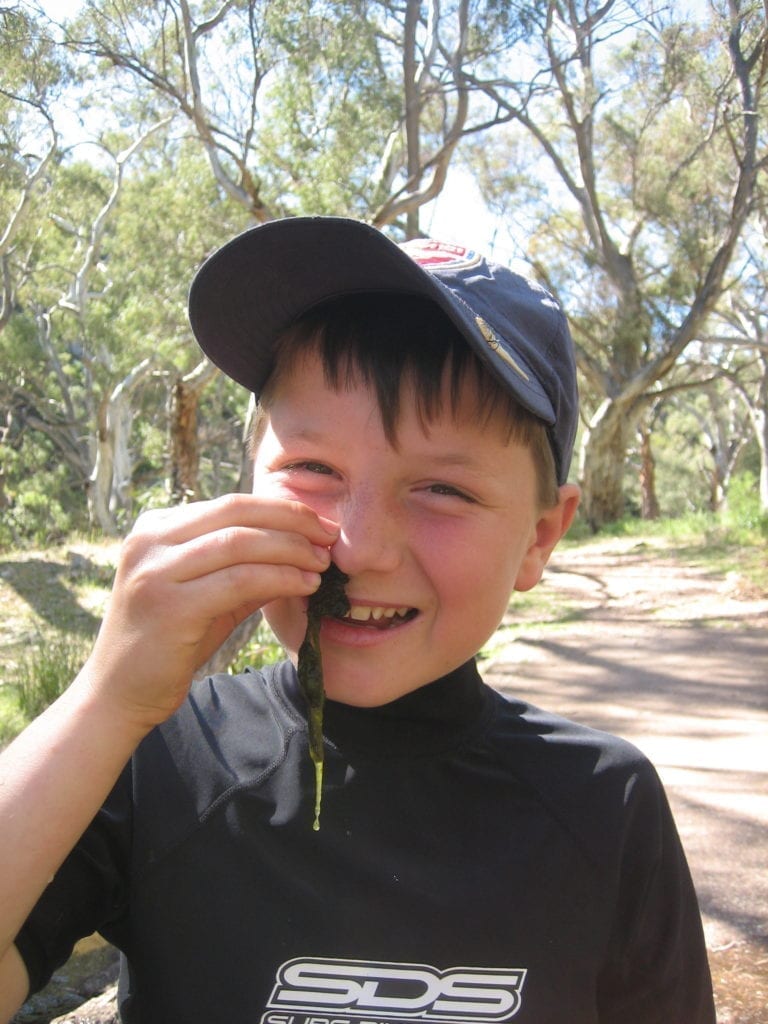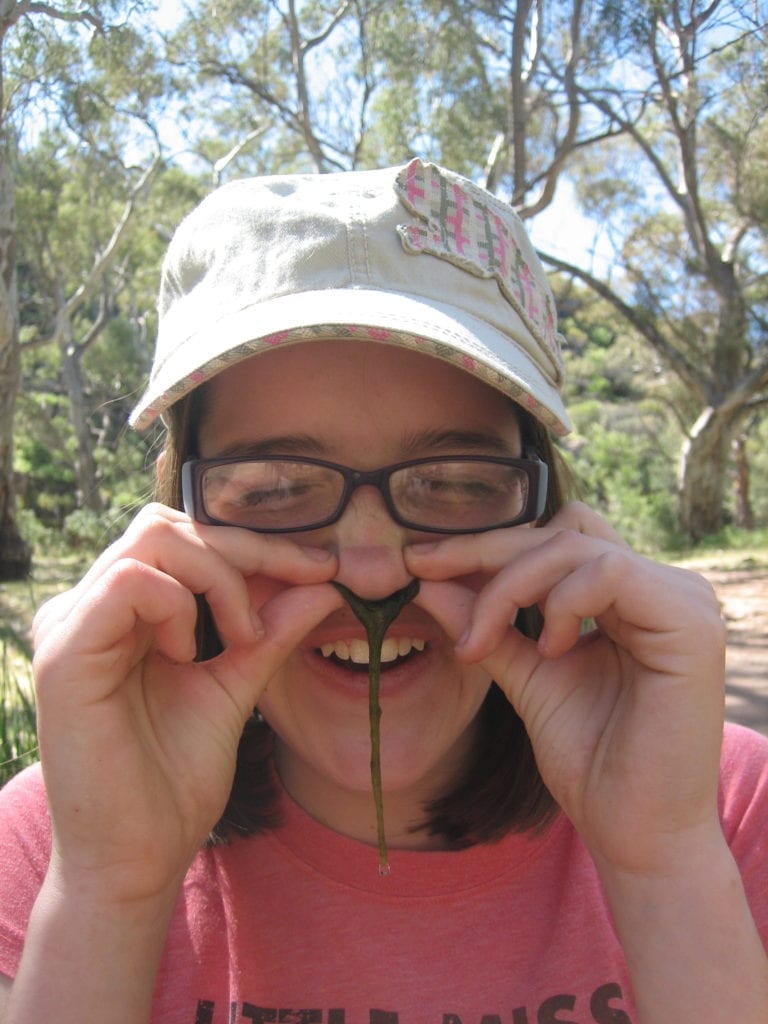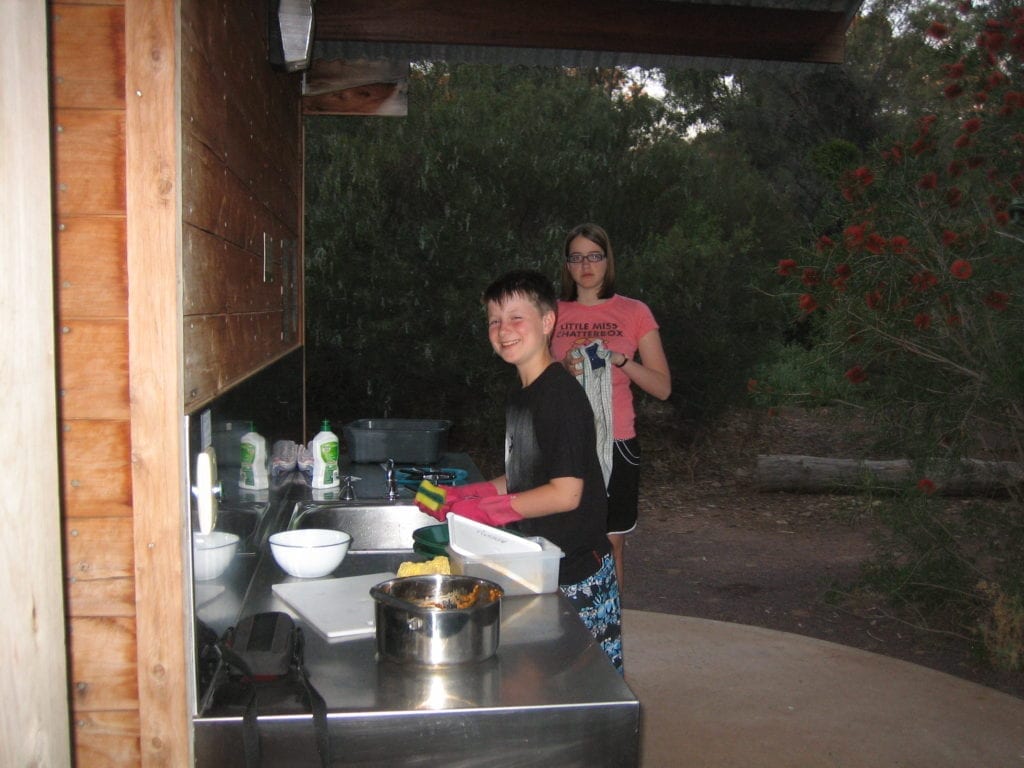 Any questions or comments? Go to the Comments below or join us on Facebook or Twitter.
Any errors or omissions are mine alone.
---
For more great articles on Outback Australia, go here.
---