Review: Tuna Mornay From Campers Pantry – Food To Take Camping
We were looking for some good camping food… easy to prepare and cook on the road. So we bought a selection of camp food dinners from Campers Pantry.
This time, we taste-test Tuna Mornay.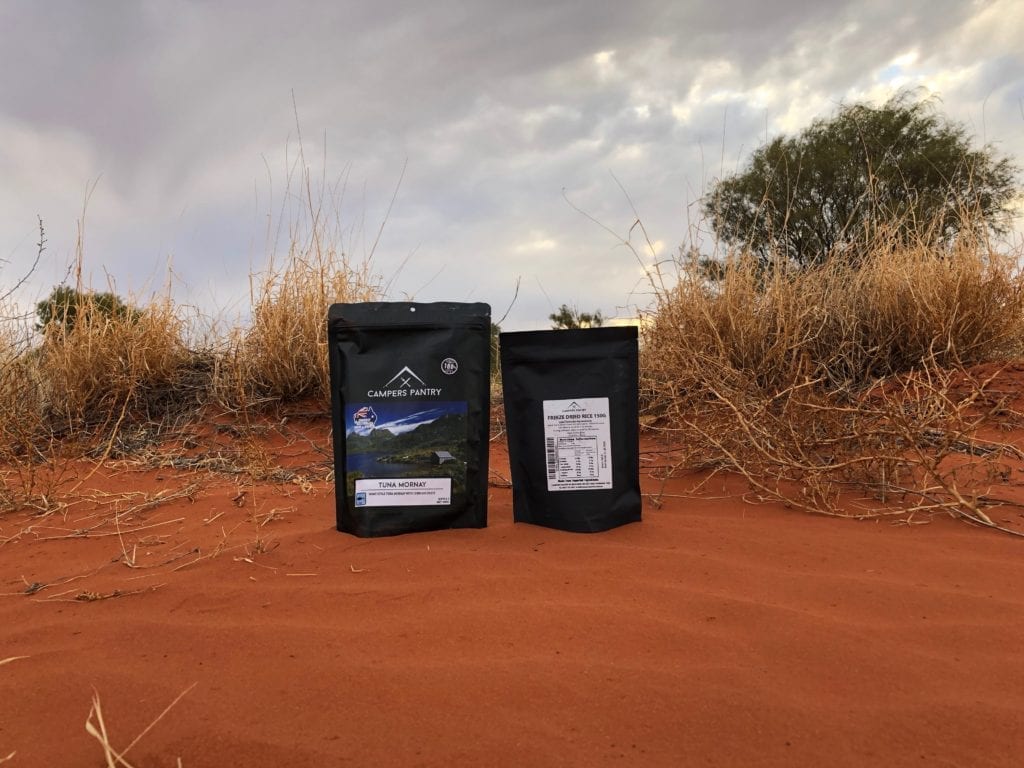 Preparation
Like all Campers Pantry dinners, Tuna Mornay is dead easy to prepare:
Boil water,

Open packet,

Add boiled water,

Wait,

Pour into bowl and eat.
---
---
We added ½ a packet of rice, also from Campers Pantry. This fed both of us, although keep in mind we're not big eaters.
After adding water to the packet, you let it sit for 20 minutes. We normally bulk it up with vegetables. This time however we just added some pepper.
So how did it taste?
---
---
The Taste Test
This is seriously good camping food. Peta doesn't really like tuna much, yet she loved it as well. The Tuna Mornay had plenty of flavour and the texture was perfect.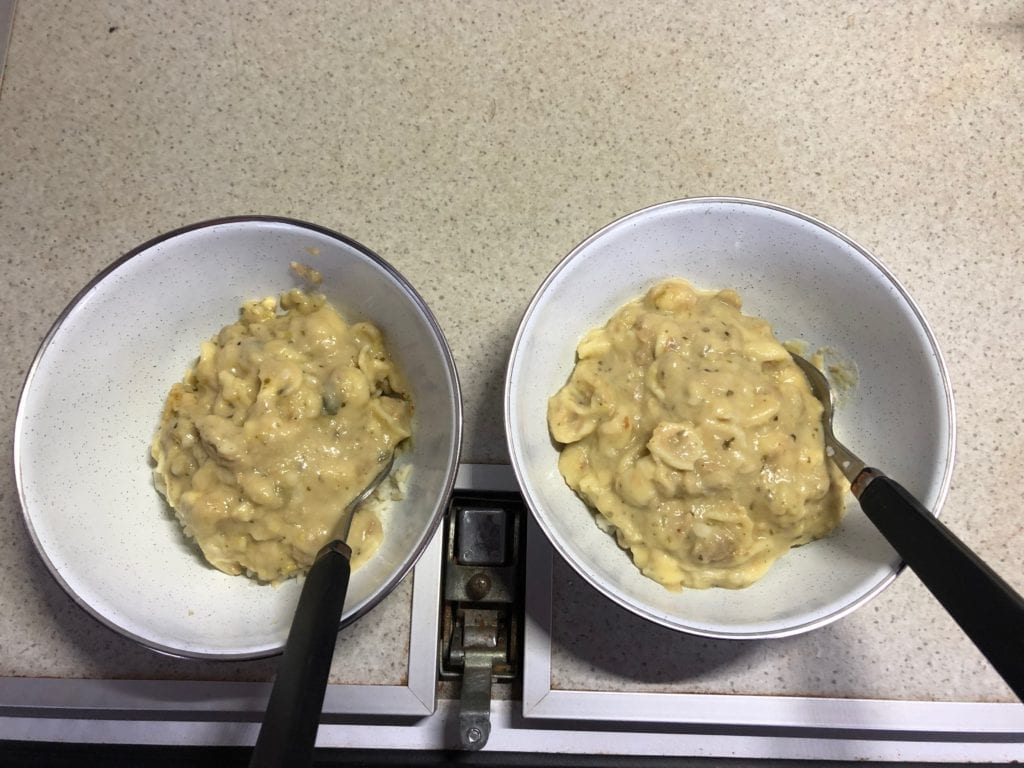 We said Vegetarian Pasta was our favourite, but it now has some strong competition!
As for the rice. Well it complemented the Tuna Mornay nicely. Like all Campers Pantry rice, first mouthful you'll probably think it tastes a little strange. However it quickly grows on you and by the end of the dinner you're looking for more.
---
---
Lessons Learnt
So what did we learn from this?
Some Campers Pantry dinners are best left the way they're presented. We only added pepper and rice, yet it didn't need any other additives. You could of course add any veggies your heart desires.

If you do add extra veggies, cook them separately. We have tried adding them ½ way through the heating process, with mixed results.
---
---
Would We Eat It Again?
Most definitely. In fact it scores full marks in our questionable Taste Rating (see below). Actually, we've already ordered a few more packets.
This one really was a surprise. While I love tuna, Peta most certainly doesn't. Yet she licked her plate too…
Next time we try Balti Vegetable Curry.
---
---
If you can't find Campers Pantry products in your local camping store, you can always order them through amazon.com.au here.
Do you have any questions or comments? Let me know in the Comments section below.
Any errors or omissions are mine alone.
Note: We are not affiliated with Campers Pantry. All of our reviews are always honest – we tell it how it is. This review does contain an affiliate link to Amazon Australia.