4×4 Truck Camper Walkaround Video – Our Isuzu NPS With Wedgetail Camper
We've had lots of requests for a walkaround video of our 4×4 truck camper… our Isuzu NPS with a Wedgetail Camper.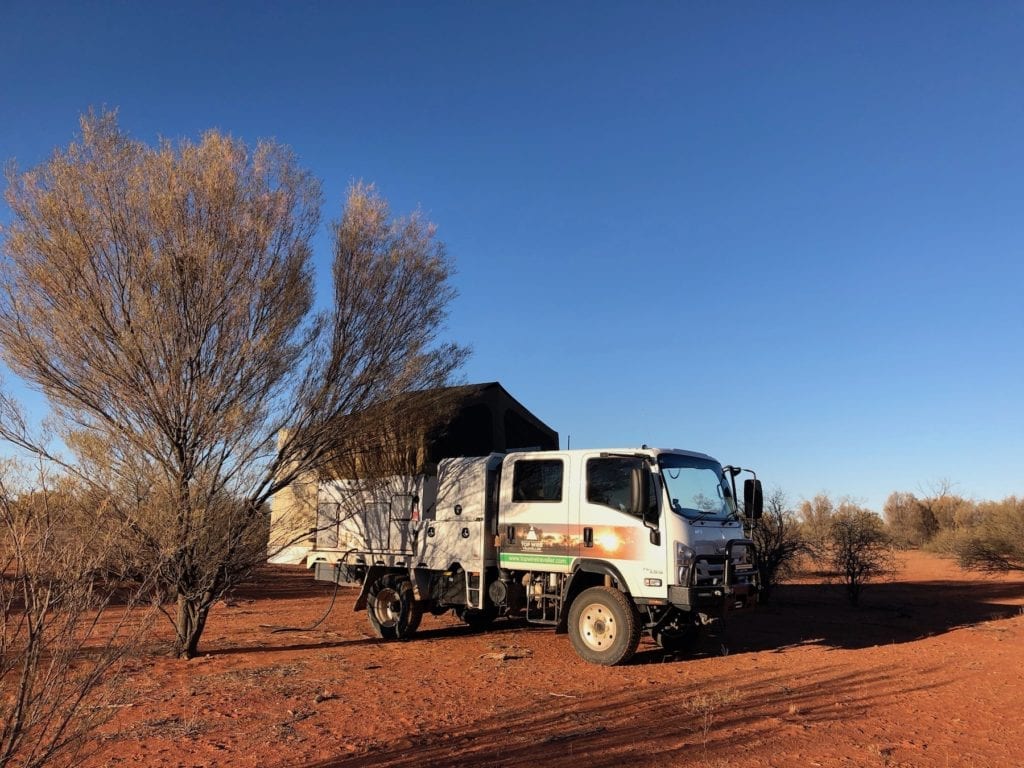 So now we've finally put something together for you!
In this video, we concentrate mainly on the truck. We'll do a detailed video on the Wedgetail Camper soon. In the meantime, you'll find some info about the Wedgetail Camper here.
Our Home
Keep in mind, we live in our truck camper full-time. So storage space was a high priority for us. That's the main reason we chose a dual cab. Same with the storage boxes on the tray. They're full of the things we decided we needed… spare parts, a tub full of maps, snokelling gear, tubs of food and so on.
---
---
The truck was built by All Terrain Warriors in QLD. They did pretty well all the mods you'll see in the video, including the tray. We added:
UHF,
light bar,
a drawer system in the the back seats,
second battery system,
lighting in the storage boxes and the cab,
shelves in the storage boxes,
marine carpet plus neoprene to the floor in the back,
and all extra electrical items in the cab.
And of course we bought the slide-on camper from Wedgetail Campers in Newcastle, NSW.
---
---
There's plenty of detail in this video. But if you want more information on something specific, have a look here first. You'll probably find what you need in one of these articles. If not, ask us in the Comments section below.
Enjoy!
---
Access Traveller's Guides… and a whole lot more
at our FREE RESOURCES Page!
---
Do you have any questions or comments? Let me know in the Comments section below.
Any errors or omissions are mine alone.
Note: We have no affiliation with All Terrain Warriors or Wedgetail Campers.